Spring 2021 Auto Tune Up Guide
Now that spring is definitely here, millions of people are planning on taking a road trip. That means it's time for our Spring 2021
auto tune up guide
. Get your vehicle ready for worry-free driving!
Exterior Checkup
One of the first places to begin your spring checkup is with your wiper blades. Replacing them every six months is a good policy. Or when they are torn, cracked, split, causing windshield streaks or chattering.
Next, check tires. Look for bald spots or bulges. Check air pressure and
inspect your tires
for low or uneven tread. These conditions could indicate a need for a wheel alignment.
Paint and Resale Value
It's time to
wash your vehicle
and doing it by hand is the best way to ensure it's thoroughly and gently cleaned. Once you've got the exterior cleaned, wax it! Regular waxing p...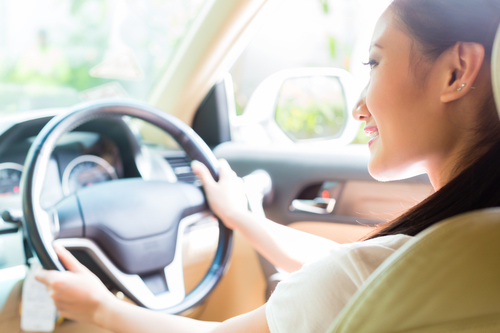 Dynamite 4-Cylinder Pick Up Truck: Chevy Colorado
When buying a truck, not everyone needs a V-6 or V-8 cylinder full-sized pick up truck. In fact, small or medium sized trucks have hit record sales in the past few years.
Consumers that want a truck for the occasional tow, a daily commute, driving kids to school, and for shopping, love the Chevy Colorado. Even businesses find this
workhorse pick up truck
a valuable part of the team.
With lower maintenance costs, they are also cheaper to operate than one-ton pickups. The
4-cylinder Colorado
offers good towing capabilities as well as good gas mileage, and is reliable, comfortable, and attractive.
A 2020 Kelley Blue Book Best Buy award winner, the Chevy Colorado is a midsized truck designed to take on adventure in style! With a full boxed frame and 4-wheel disc brakes with Duralife® rotors, the...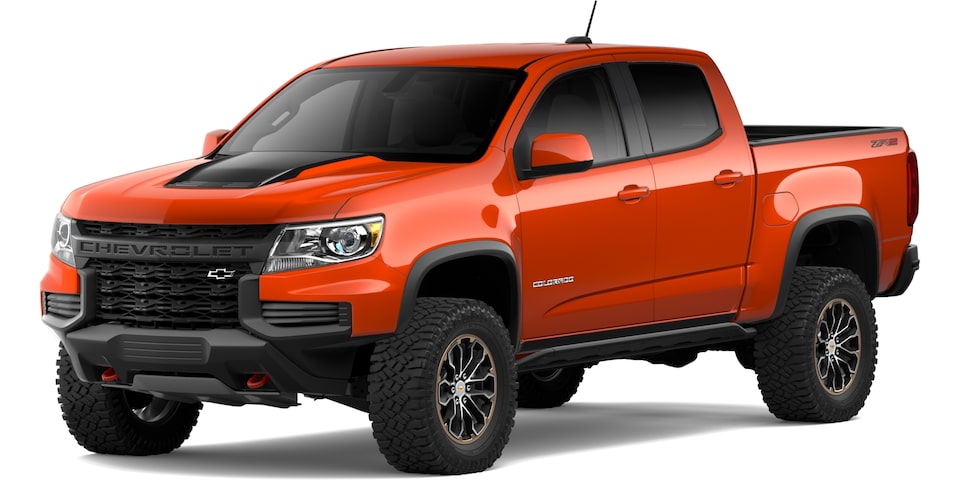 New Car and Used Car Financing: What's the Difference?
You might think there's a big difference between financing a new car and financing a used car. Here at Joe Bowman Auto Plaza, there really isn't much difference at all!
Sometimes, car manufacturers offer special rates through select lenders that are tied to that brand. These rates are offered only a particular model for those consumers who have higher credit scores, but that is outside of our financing department.
That's why, generally speaking, the difference between new car and used car financing comes down to the price tag. New cars are a greater investment than pre-owned vehicles. So more money is required, but that's where the difference ends.
There are, however, three requirements for both types of financing.
3 New and Used Car Financing Requirements
Whether you buy a new or used car, the...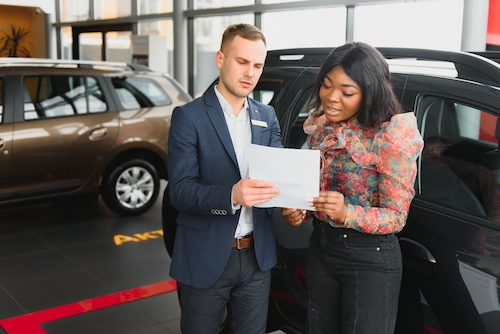 7 Steps to Prepare to Apply for A Car Loan
Buying a car is a serious investment, one that requires thought and planning. So how do you
prepare to apply for a car loan
? Here are the 7 steps that will get you ready!
Credit Reports
Before you do anything, check your credit report with the major credit bureaus. Look for possible errors and dispute any that you find. According to
Experian,
it typically takes 10-14 business days to correct errors. This can be an easy way to give your credit score a lift!
Pre-Qualify
Use the
Joe Bowman pre-qualification app
to determine how much you spend on a car, determine loan length and your estimated monthly payment.
You'll also want to run insurance, fuel, and maintenance costs as well.
Research Cars
Not sure whether to
buy a new
or
used car
? Once you know your budget, look for cars that meet your lifesty...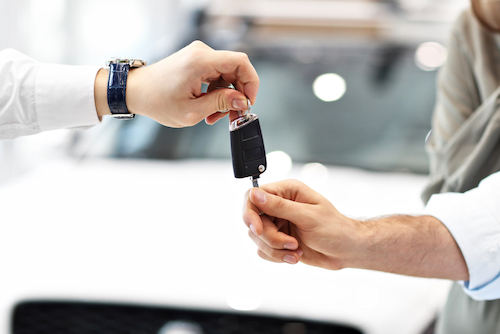 Chevrolet Corvette Stingray: Mid-Engine Sports Car (2020 Car of the Year)
It was the third time the Corvette was honored by a select 50-member jury of independent journalists as car of the year. First in 1998, again in 2014, and then, in 2020.
The North American Car, Utility and Truck of the Year Awards
honors automotive excellence
in safety, design, performance, driver satisfaction, value, and technology.
Originally founded in 1994 by Christopher Jensen, NACTOY awards are judged by approximately 50 professional automotive journalist jurors from both Canada and the US.
These journalists work for independent magazines, radio, TV, industry websites, and newspapers.
Chevrolet Corvette Mid-Engine Marvel
For the new 2021 year, the
Chevy Corvette
continues to carve out its legacy with its mid-engine marvel. The balance of design and performance puts you out in front with ...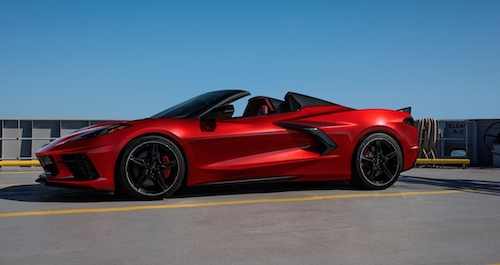 3 Ways to Pay Off Your Car Loan Faster
Have you ever wondered if you really could pay off your
car loan
faster? Think of what you could do with the extra money! Save for a home, take more vacations, build up your savings account…the list is practically endless.
The good news is there are ways to whittle down that balance so that you can free up your money. Here are three of the most common ways.
Make Extra Monthly Payment to Pay Off Your Car Loan Faster
Here at Joe Bowman Auto Plaza, we have
simple interest loans.
That means you can pay extra on your car loan—or pay it off early—with no penalty. Paying an additional $100 per month on the principle of your loan equals an additional $1200 per year reduction in the loan amount.
That's important. Because the quicker you reduce the principle amount, the
less interest
you will accrue and...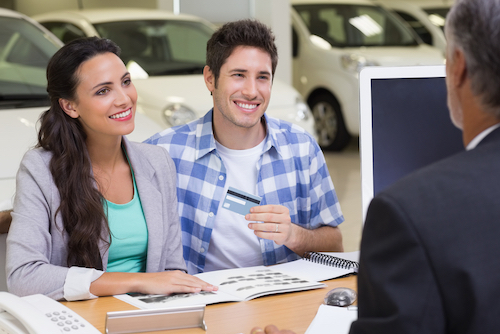 Trading in a Car at a Dealership: How Does It Work?
Ready to buy a new car or a quality used car but still have your old vehicle? When you're ready move on, there are three ways to part with it. You can sell it privately, sell it outright to a dealership, or you can trade it in.
Trading in a car at a dealership can resolve the issue of trying to sell it yourself. You won't have to pay for ads, negotiate a price, get an appraisal, and do all the legal paperwork required with selling a car.
With a trade-in, simply come to an agreed upon price with the dealer and let them handle the rest.
When Trading in a Car at a Dealership is a Good Idea
How do you know when it's a good idea to
trade in your vehicle?
The best scenario is when:
• The vehicle is paid for
• The vehicle is in good to excellent condition
• &nbs...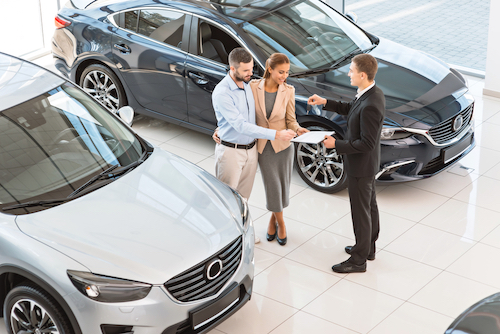 3 Big Factors That Affect Your Monthly Car Loan Payment
What's the biggest purchase you'll ever make in your lifetime? Buying a house. The second biggest?
Buying a vehicle.
Just like buying a house, it takes planning and preparation to
buy a new car
or a
quality used car.
In fact, there are three big factors that affect your monthly car loan payment: car loan amount, interest rate, and loan terms. All of it together takes planning and careful consideration to help you get the best loan terms possible.
Here's a breakdown.
Car Loan Amount
When you're
approved for a car loan
, the lender will specify the amount of money you'll borrow, the interest you'll pay, and the time period for repayment.
The amount of money you can borrow hinges on:
• whether you still owe money on your current vehicle
• the purchase price ...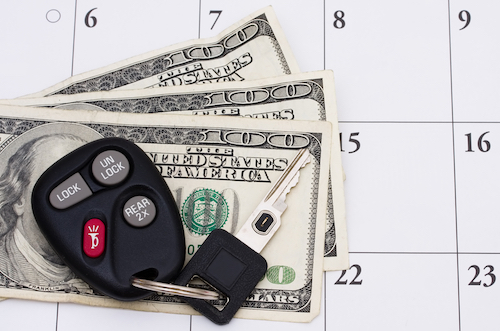 3 Types of Detergents to Use to Wash Your Car (and 3 to Avoid)
You've put it off and now your car really needs a good scrub. You might be tempted to grab whatever you have around the house to clean your car, but it's not a good idea.
Laundry detergent, shampoo, and dish detergent
are all commonly used to wash your car, but here's why you shouldn't reach for them first.
Dish detergent
Great for cutting through grease, dish soap is too abrasive to use on your vehicle's delicate clear coat. A lot of leading brands use toxic chemicals and corrosives that can eat through that wax coating underneath the dirt.
Laundry detergent
The same is true for laundry detergent. It was made to cut through dirt and grime to clean your clothes which means that chemicals are put in the product formula. These chemicals can easily compromise the porous coat on your car causing it...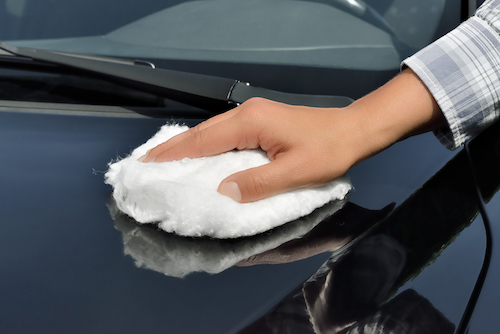 The 2021 Chevy Blazer: 3 Bold Personalities to Choose From
The 2021 Chevy Blazer offers a bold, sophisticated design that combines performance and capability with style! Your everyday drive will be anything but.
With three styles to choose from, you can decide whether you want athletic, elegant, or sporty. And travelers, you're in for a treat.
Whether you pack light or pack big,
the Blazer
has a spacious, flexible cargo area that you can arrange to suit your needs.
• A split-folding seat—60/40 second row
• Max cargo volume—64.2 cu. Ft.
Available to add are:
• Floor mounted rail system including an adjustable cargo fence—Prevents luggage and groceries from shifting
• Horizontal cargo net—For smaller, more fragile items
• Flexible cargo partition
Chevy Blazer 2021: 3 En...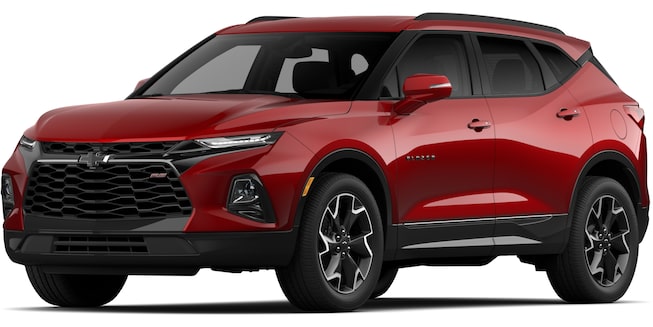 The Real Reason You Should Wash Your Car in the Winter
Here at Joe Bowman Auto Plaza, we know that when your
buy a new car
or one of our
quality pre-owned vehicles,
you're making an investment. That's why it's so important to care for your car all year round.
With 60+ years in the auto industry, we've picked up some valuable
car maintenance tips.
A big one is caring for your car in winter.
When it's cold outside, we're betting your first thought isn't to
wash your car
! You might even be tempted to put it off until Spring.
However, road salt, sand, and dirty snow can make your car nearly unrecognizable, but that's not the only reason to wash your car in the winter.
The biggest reason is economical. Keeping your car clean year round is an investment. It preserves its resale and trade-in value.
The elements plus road treatments can cause your vehicle ...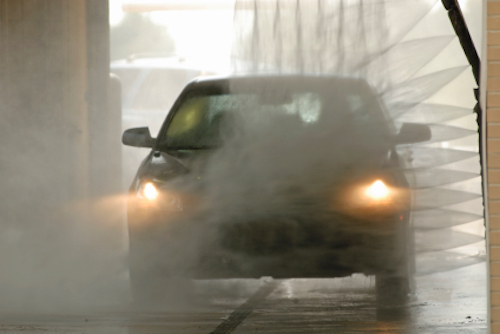 5 Winter Maintenance Tips for Your Pickup Truck: A Review List
We're right in the middle of cold weather, so now is a good time to review your
winter maintenance tips
for your pickup truck. To see how your truck is stacking up against Old Man Winter, we've put together a quick review sheet.
Antifreeze
Most trucks run on a ratio of 50/50 antifreeze to water. However, if your area's temperatures regularly drop below zero, this may not be enough.
You can also remove some radiator fluid and replace it with straight antifreeze. Just remember to switch the antifreeze back to the 50/50 ratio for warm weather. Double check with your mechanic for the ratio he recommends.
And remember, it's always a good idea to keep a periodic check on antifreeze levels during the winter.
Tires
Have you adjusted
tire pressure
so that it's at the high end of the manufacturer's recom...