JOE BOWMAN AUTO PLAZA NOW IN Staunton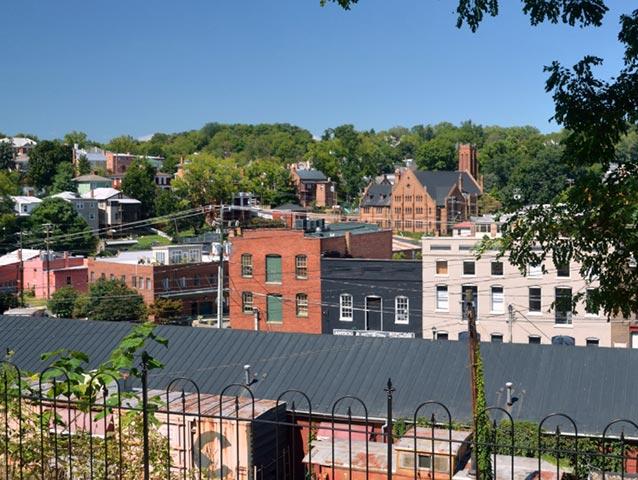 Joe Bowman Auto Plaza Serves Staunton, VA
As a family owned dealership of more than 60 years, Joe Bowman Auto Plaza draws car, truck and SUV buyers from Staunton, VA. Located in the heart of the Shenandoah Valley, Staunton is a straight shot to our Harrisonburg dealership.
It's the reason we have kept so many repeat customers in our long history. Staunton, VA residents know that when you buy a car, truck, or SUV from our dealership, it comes with a commitment to safe, stylish, and reliable transportation, as well as excellent customer service.
Staunton VA Car Buying Commitment for New and Used Cars
Because we live in a rural mountain area of Virginia, reliable transportation is a must! That's why Staunton and Augusta Country residents turn to
Joe Bowman Auto Plaza.
Whether you're going to work, driving the kids to school, or planning a road trip, you need a vehicle that fits your lifestyle. At Joe Bowman Auto Plaza, we sell both brand new Chevys, as well as
quality pre-owned cars,
trucks,
and SUV's.
With all of our new vehicles, you'll get Chevrolet's
new car warranty.
Plus, two maintenance appointments for the first two years you own your vehicle, or 24,000 miles.
For our
pre-owned car buyers
, we also take great pride in only selling quality pre owned vehicles. That's why every used vehicle we sell must pass the 75-point used car inspection checklist, or we won't sell it!
Our mechanics thoroughly go over the vehicle. If there are any issues, they are corrected immediately. In short, our used cars, trucks, and SUV's must be mechanically sound, and every feature on the vehicle must work beautifully, to be listed for sale.
We back up our commitment to selling quality used vehicles with a 30 or 90-day warranty, depending on the vehicle's mileage.
If, after the sale, your vehicle has a mechanical problem we were not aware of, we will work diligently to solve that problem!
We Offer A Wide Variety of Financing Options for Staunton VA Residents
Buying a new or quality used vehicle shouldn't be a hassle. And with our extensive network of local lenders and large banking institutions, it isn't. We can find financing that fits your budget, even if you have had past credit problems.
With Joe Bowman Auto Plaza, if your
credit history
is poor, we look for lenders that will offer you the best possible interest rate to help you build equity.
Why Not Buy Your New Or Used Car Online?
Another big plus in working with us is your ability to
buy your car online,
new or pre-owned. With our Shop.Click. Drive service, you can scroll through our inventory of cars, trucks, and SUV's, choose the one you want, then reserve it.
You are under no obligation to take the car until you sign for it. In fact, when you drive from Staunton to our dealership, if you find another vehicle you like better, we can make the switch for you.
No problem.
Joe Bowman Auto Plaza Has Appealing Trade-In Options
When you're ready to buy, you're ready to get rid of your old vehicle. You can certainly list it for sale in the
Staunton News Leader
or in other auto buying publications, but it could take a while for it to sell.
With Joe Bowman Auto Plaza's MAXX Advantage program, you can either
sell us your car
outright or trade it in. Simply check the Kelley Blue Book Cash Offer page on our site. Once you find out what your vehicle is worth, bring it in to the dealership.
After we verify the condition of the car and its features, and it meets our standard for quality, we'll buy it from you at a fair price, writing you a check on the spot.
Alternatively, if you'd rather trade-in your car, we will always give you a fair trade-in offer. Either way, we'll handle all of the paperwork.
Our Staunton VA Service After the Sale Commitment
The service doesn't stop once you've bought your vehicle from us. As a Joe Bowman Auto Plaza customer, you also receive:
• Courtesy transportation when your vehicle is in for service
• FREE lifetime car inspections
• Preferred service scheduling
At Joe Bowman Auto Plaza, we make it easy for Staunton and Augusta County residents to do business with us over and over again.