7 Great Reasons to Buy A Used Car in Harrisonburg
7 Great Reasons to Buy A Used Car in Harrisonburg
In a world where the norm is to buy new, new, new, you might wonder why anyone would choose to buy a used car, truck, or SUV.
In fact, the Harrisonburg used car market is huge! From private sellers to auto dealers with used car lots, there's no shortage of pre-owned vehicles to choose from.
But why buy pre-owned when a new car comes with a standard manufacturer's one-year warranty? And they have all those bells and whistles!
Here's Who Buys Used Cars and Why
For parents with a teen, buying a high mileage vehicle makes sense. There's no sense buying a brand new Grand Am or Chevy Silverado 1500 truck! That's money wasted. A quality used car with high mileage is the smart way to go.
If you're just starting out, renting an apartment, or saving ...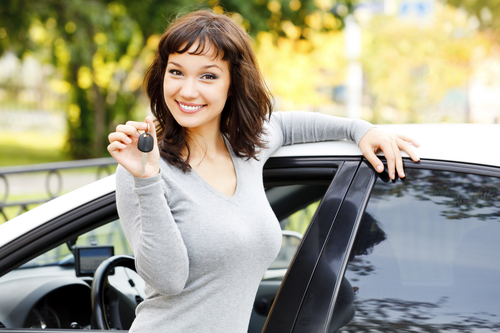 Bad Credit Auto Financing: How to Buy A Car with Poor Credit

If your credit history is "bumpy" or you're recovering from a bad credit, you've no doubt seen ads like the one below.
"Bad credit? No Credit? No Problem!"
And it's true. You can buy a vehicle is your credit history has been rocky. The problem with these types of Harrisonburg auto loans is the interest rate. They're outrageous.
And that's the problem. High interest rate car loans make it difficult to build any equity, much less recover from a poor credit rating. Plus, some bad credit specialists will saddle you with a loan that's designed to fail, resulting in repossession of the vehicle.
Why? For the disreputable dealer, repos are a significant source of income.
Getting A Decent Car Loan When You Have A Bad Credit History
The first step in getting a good auto loan is to know your credit s...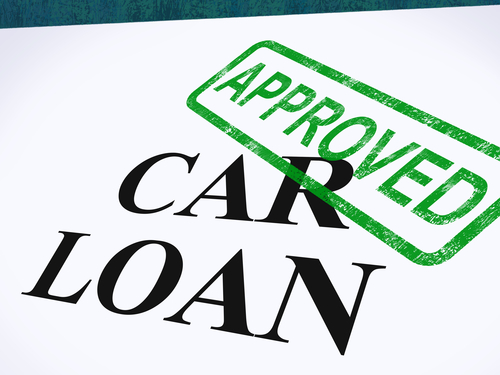 3 Harrisonburg Auto Dealership Myths That Just Aren't True
Where do Harrisonburg VA residents go to buy the majority of their vehicles? A Harrisonburg auto dealership. As true as that statement is, there are still a lot of myths about buying a vehicle from a dealership.
We thought we'd tackle the three biggest dealership myths right here!
Myth #1: Go to an auto dealership on holidays and rainy days.
The widely held perception is that the best time to buy a vehicle from a dealer is on holidays and rainy days. The belief is that those are lighter days for the dealership, so the sales rep will be more motivated to sell.
That can be true, but other buyers are having that same thought! That's why holidays and rainy days are actually busy days.
The best time to buy varies according to the dealership and the city, but generally speaking, here are th...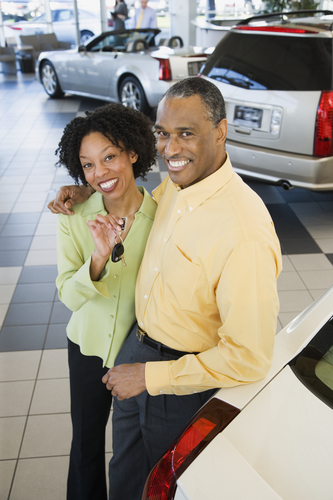 Harrisonburg Easy Auto Financing: How Dealership Vehicle Financing Excels
Harrisonburg Easy Auto Financing: How Dealership Vehicle Financing Excels
Save Time and Money with our Harrisonburg Auto Financing
Buying a brand new car or a quality preowned car is an exciting time! Who doesn't love upgrading their vehicle to one with new bells and whistles?
As with any new large purchase, financing is a necessary part of the process. That's why you want to make sure you're getting the best financing rates and terms possible.
And that's the very reason why your Chevrolet Harrisonburg dealership financing excels! Not only do we save you time in getting your loan processed, but we also save you money on interest rates.
Surprised? Read on to learn why our dealer financing beats local bank financing.
Auto Finance Lending: How We Streamline the Process
If you're buy...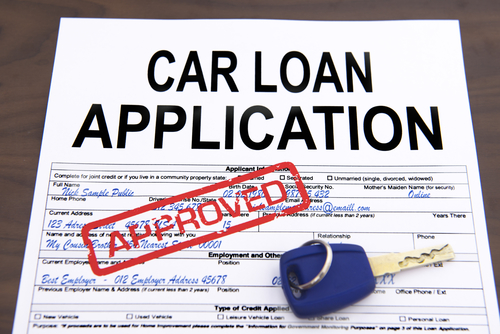 Harrisonburg Car Financing: Why You Should Let Your Dealer Arrange Financing
If you're thinking of buying a new or quality pre-owned car, you'll want the best auto financing terms available.
That's why you should consider letting Joe Bowman Auto Plaza in Harrisonburg, VA, arrange your vehicle financing.
Whether you have spotless credit, credits with "bumps," or you're in the process of repairing a bad credit history, we can offer you some of the best car financing rates in the area.
Because Joe Bowman Auto Plaza has been in business for 60+ years, we have an excellent reputation with local lenders, and with the community at-large. Additionally, we have a large network of lending institutions we work with.
If we can't find a competitive rate for you locally, we'll find it elsewhere!
Auto Financing Starts Online
Today, you don't have to come into the dealership to be...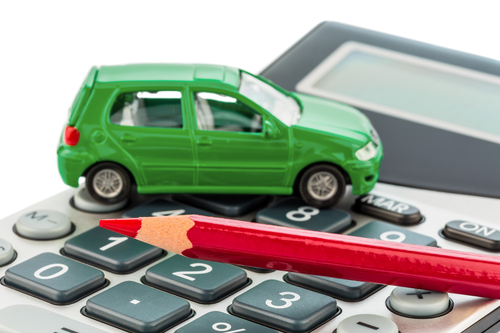 5 Top Chevy Muscle Cars of All Time: Little Known Facts
You wouldn't dare call these classics "used cars," now would you? These wild and rare Chevy muscle cars are revered and with good reason.
Here's our list of the top 5 best Chevy muscle cars of all time.
1984 Chevy Corvette
Sleek, elegant, and sporty. That's a hard combination to beat. Chevy's third generation sports car, the Corvette, had a very long run, 1968-1982!
When General Motors launched the C4 Corvette, it was wildly speculated that the company would use a mid-engine chassis like an Italian vehicle, or maybe a rotary engine like the Mazda.
Turns out, the next Corvette wasn't at all radical. It still used the small block Chevy V-8 to drive the rear wheels.
Although the horsepower was meager at 205, Chevy later switched to a new tuned port fuel-injection system. Horsepower and perfor...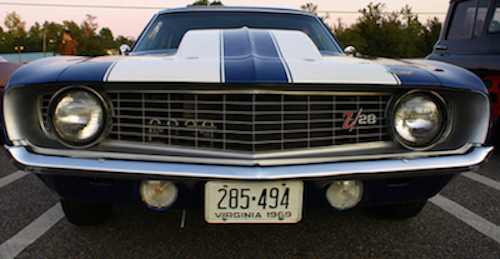 The Great Internet Used Car Buying Myth
There's no doubt about it. There are plenty of used cars online that you can buy. And, you can even get a great bargain on some of them.
While consumers are spending more time online hunting down the perfect vehicle, it's easy to think that the best place to buy your next used truck or car is on the internet.
After all, shopping online is easy and convenient. You can do it from your desk at work or at home in your pj's. What's more, internet car shopping allows you to browse comfortably without any sales pressure.
But the web is not the end all and be all for buying a vehicle.
How to Use the Net to Buy Your Next Used Car or Truck
The internet is a starting point in the car buying process. It's the place to go to do your research, check reviews, and make inquiries.
But when you're ready to ...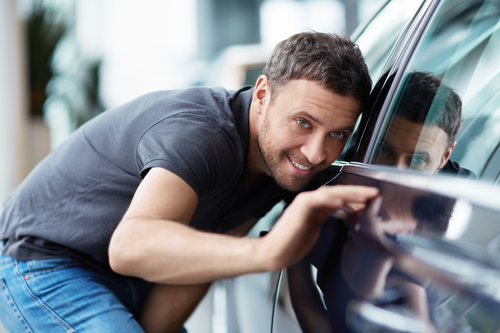 7 Cardinal Rules That Keep Your Used Chevy Truck Running Forever
Own a Chevrolet used truck? Then you already know they are almost indestructible.
Almost.
Chevy builds tough trucks, but it takes some tough truck love to make them last almost forever. The key to your Chevy's long life is maintenance, of course.
But what do these "never say die" trucks need to go the distance? The old saying that you get out what you put in is definitely true here.
That's why these 7 diehard rules are a must for keeping your used Chevy truck running into the next millennium.
1. Oil Maintenance
Never, ever miss an oil change. Ever! Used trucks will often need more frequent oil changes than a new one. So, make sure you check your truck's oil levels once a week, preferably before you start driving.
You may find that every now and then you'll need to add a little oil to keep ...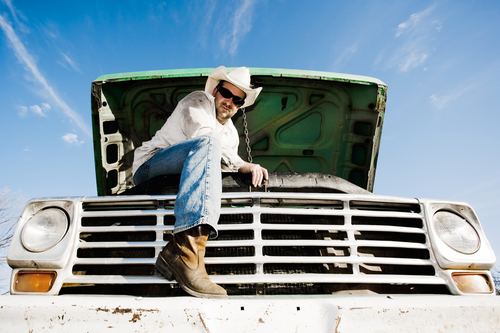 Harrisonburg Best Auto Loans: Why Chevrolet Dealership Financing Gets You the Best Rate
Thinking about buying a new or used car? Joe Bowman Auto Plaza has been helping customers for 60+ years to get into the vehicle of their choice.
In fact, our auto financing rates are highly competitive, often beating out other local banks!
And if you have poor or a bad credit history and you are working to repair it, we have special financing auto loans just for you.
Joe Bowman Auto Plaza works with you to help you re-establish your good credit and helps you get car financing at the best interest rates.
How? We look for lenders who don't have astronomical interest rates, allowing you to build equity.
Additionally, we offer simple interest car loans with no pre-payment penalties, providing you with some of the best auto financing deals in Harrisonburg.
What's more, we even help you fin...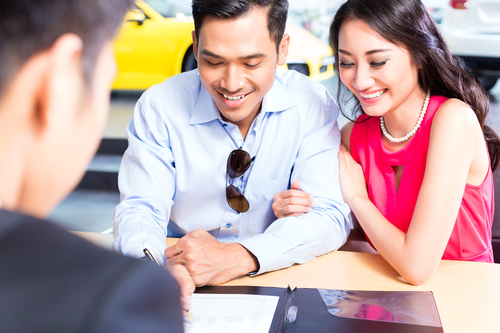 7 Top Reasons for Buying an SUV in Harrisonburg
The world of SUV's has gotten very interesting in the last few years. These traditionally rugged vehicles have become more car-like with increased safety features, technologies, and luxury features that were once only found on cars.
Add to that a comfortable ride that sits its passengers up higher and you have part of the equation for the increase in demand.
Here in Harrisonburg, VA, SUV's are loved by both families and singles alike, each for different reasons.
At Joe Bowman Auto Plaza, we've found that there are generally seven top reasons buyers choose an SUV over a truck or even a sedan. And it all has to do with lifestyle.
1. Passenger Seating
If you've got a family, seating capacity is a big reason to choose an SUV. Generally, SUV's accommodate seven quite comfortably. If you bu...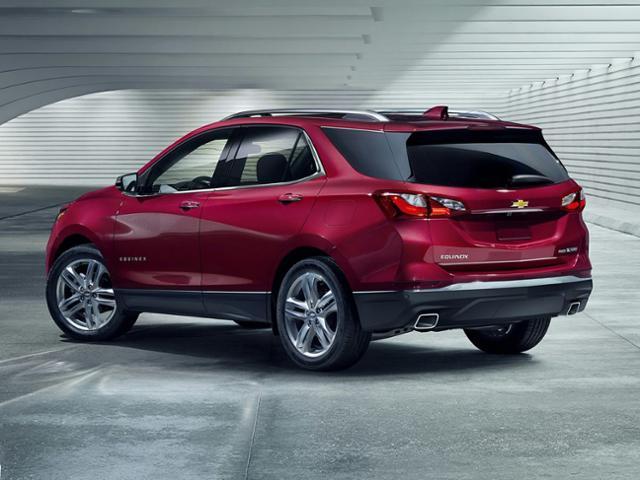 3 Big Reasons to Buy A Used Truck Instead of a New One
It's no secret that trucks are in big demand today. And that trend shows no sign of slowing down.
So why are trucks so popular? That answer is easy. Trucks have come a long way, baby! Gone are the days of jarring rides, uncomfortable seats, and bare bones gadgets to enjoy.
Today's trucks, including used trucks, are safer, have more comfort features, and softer rides. Plus, trucks now have additional cab seating, a big trend over the last decade.
However, with larger interiors, truck beds have become shorter. The standard 8-foot bed has given way to crew cabs like the Chevrolet Silverado 1500. Its bed is 5' 8," the shortest bed available, but truck buyers don't seem to mind.
With all these modern conveniences, you might ask why should you buy a used truck? We've got three reasons that ...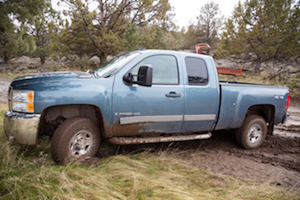 When Does It Make Sense to Lease A Car?
Buying a new car is a big purchase, one you can enjoy for years. But for some, it may make more sense to lease rather than buy.
There are advantages and disadvantages to both decisions. To understand whether leasing is a good fit for you, consider these 5 factors.
5 Factors to Consider for Leasing A Car
Monthly Cash Flow-When you lease a car, you'll often have lower monthly payments as compared to financing a car with the same terms.
Why? With leasing, you're paying for the depreciation during the three-year lease, not the whole cost of the vehicle.
So, if you need to have more monthly cash flow, leasing may be right for you.
Down payment and Initial Fees-Most leasing agreements have low down payments. Sometimes, however, you can get the dealer to wave the down payment.
You'll also pay les...