Why You Should Add A Truck Toolbox to Your Truck
If you own a truck, you need a toolbox! Whether you own a used truck or a brand new one, there are so many uses for one. Think about it.
Carrying tools in the back seat is not only annoying, but dirty tools will dirty up your truck. Throw them in the truck bed, you say? That's a possibility but you're exposing your good tools to the elements. And sadly, it's not really safe.

What's a Truck Toolbox Anyway?
Truck toolboxes are generally used to store tools. You install it in the back of your SUV or truck. Very handy, from farmers and construction workers to people who want to store hunting, fishing, and camping gear can use them.
And everyone can use a toolbox to store emergency items! Designed to fit perfectly in the bed of your truck or SUV, truck toolboxes are usually vehicle specific.
So,...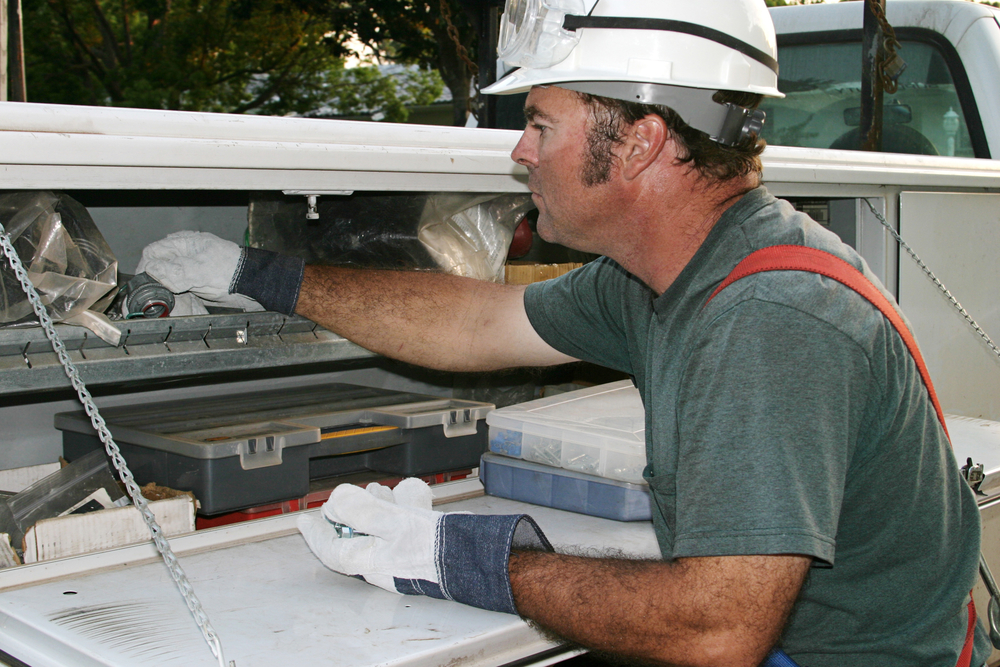 Windshield Wipers: They Don't Get No Respect (and Why They Should)
They take extremes in heat and cold, remove snow and rain, and sometimes even ice and dirt from your windshield. Plus, they may even have to operate in those hostile conditions for hours at a time.
And yet, windshield wipers are made out of thin, flexible rubber. That's not exactly the kind of material that can take such abuse for long periods of time! So, while windshield wipers are one of the hardest working parts of your car, they are also one of the least durable.
It's important to remember that when you say, "What! You mean I have to replace my wipers already?" Typically, wipers last between 6-12 months. Of course, you have to factor in weather conditions and what the blades are made of.
If you live in southern California where the climate is sunny and dry, your wiper blades should la...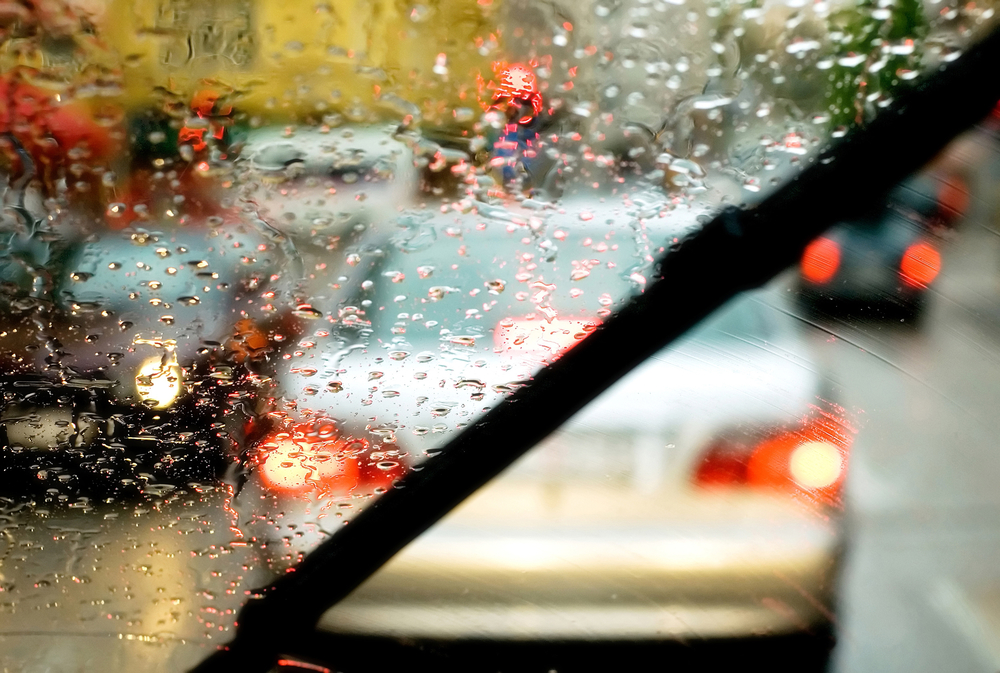 3 Common Used Truck Buying Problems (and How to Avoid Them)
It's no secret that buying a pre-owned truck is a great value these days. Not only are they a money saver, but many used trucks have limited warranties. Truck shoppers can have peace of mind about their purchase.
Here at Joe Bowman Auto Plaza, we offer exactly that for both used cars and trucks. The warranty length depends on the age and number of miles on the vehicle. Plus, every vehicle that's for sale on our lot must pass a 75-point inspection or we will not offer it for sale.
With so many used trucks for sale, you'd think pickup truck buyers would be jumping for joy. But, like every vehicle on the market, there are always certain problems you need to be watchful of.
We've outlined those truck problems here and how to avoid them.
Used as a Workhorse
Yes, trucks were made for rugged...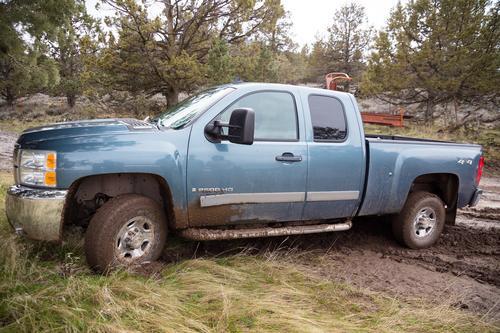 Regular Maintenance: How Often Should You Replace an Engine Air Filter
So many car parts working together to get you where you want to go comfortably! One of those parts that silently works for you is the engine air filter.
This important and unassuming essential protects your engine by catching sand and other debris. If not checked regularly, your air filter will slowly and soundlessly malfunction causing problems with your vehicle.
Symptoms of A Poorly Working Air Filter
As the filter becomes dirtier and dirtier, air flow to the engine is restricted, which adds unnecessary strain on your engine. In short, a dirty air filter makes it hard for your engine to breathe.
What's more, some dirt particles could get sucked up through the filter, scratching the cylinder walls and engine pistons. This can cause your engine to consume more oil.
Dirty air filters also c...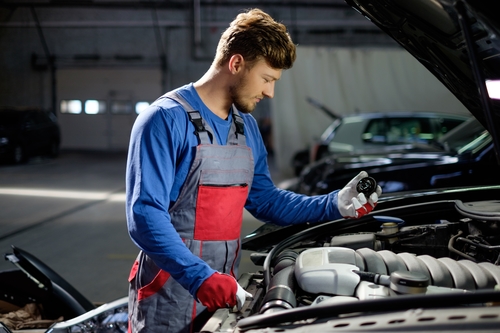 Why Getting A Regular Front End Alignment is So Important
Have you ever wondered what exactly is a front end alignment? If so, you're not alone! Our service department finds that most car owners know they need to get a front end alignment from time to time. The problem is they don't know why!
What is a Front End Alignment?
The process of a wheel alignment involves checking and adjusting the angles of the wheel relative to the vehicle's frame or body.
First, the car is placed on an alignment rack with special sensors attached to each wheel. A computer uses the sensors to measure the angles of the wheels.
Your mechanic then compares the results to the specifications required by your particular vehicle. Based on those measurements, your mechanic will correct the wheel angles accordingly.
Why Should You Get Regular Wheel Alignments?
Nothing ever stay...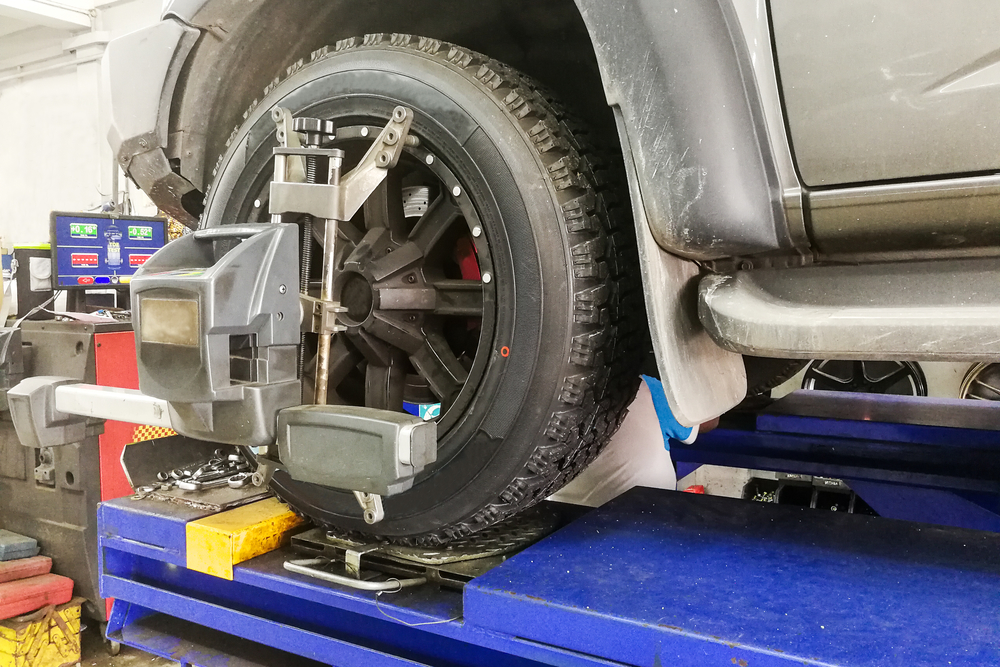 DIY Spring Maintenance: 7 Tips That Help Extend Your Car's Life
Winter is hard on all of us and your vehicle is no exception! When spring arrives, we're ready to get outside and enjoy Mother Nature.
That means making plans for road trips and sunny vacations. So, while spring and summer are gearing up, it's time to banish Old Man Winter's effect on your car.
These 7 routine seasonal maintenance tips are the cornerstone for ensuring your car's continued smooth running performance. Best of all, you can easily do them yourself!
Check Coolant and Fluids
Avoid costly engine damage by making regular coolant checks. What better time to do that than spring? Coolant costs between $8-$12 per gallon, a small price to pay to preserve your engine, or at the very least, your radiator.
Nobody wants to be stranded on the side of a road during vacation because of e...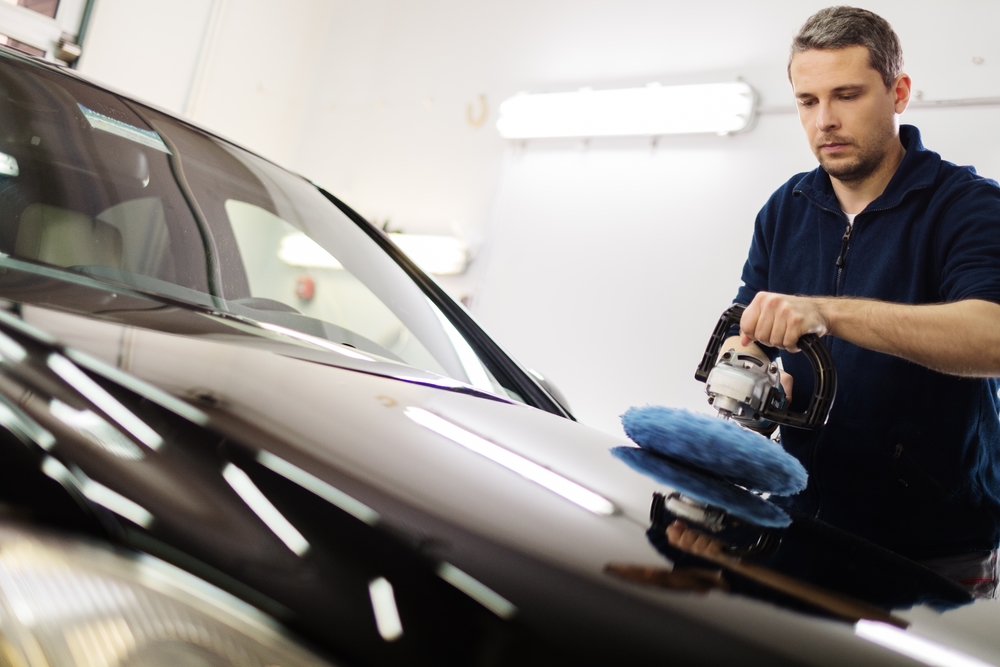 The Main Causes of Bad Gas Mileage (And What To Do About It)
Nothing is more irritating than a vehicle that starts to get bad gas mileage. Instinctively, you know it means your car or truck isn't running at peak efficiency. It also means you're losing money!
But what causes the problem in the first place? Bad gas mileage actually has numerous causes. Here are the top offenders and what you should do about it.
Incorrect Tire Pressure
This is very common and it's also the easiest to correct. Just check your tires periodically to make sure you have the recommended pressure levels. Usually, the manufacturer's recommendation is stamped on the driver's side doorplate. It is NOT the "maximum pressure" number that's listed on the actual tire.
Spark Plugs
If spark plugs are misfiring or performing poorly, your gas mileage will be affected. Spark plugs a...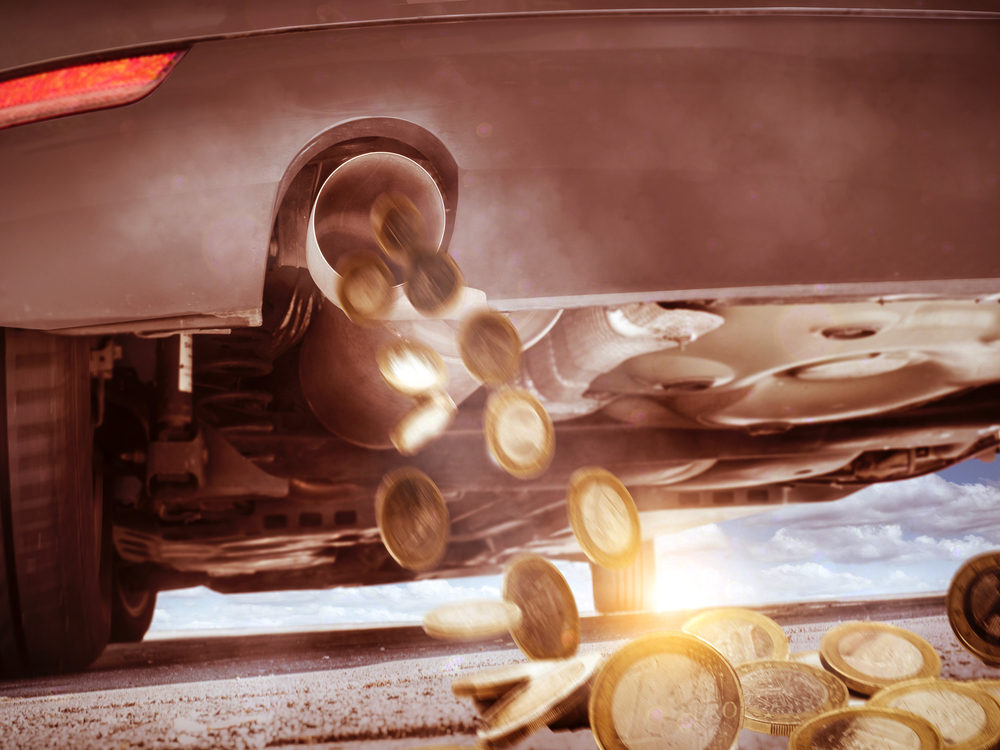 These Driving Habits Help Your Car Last Longer
You know why your car breaks down, but do you know what makes it last longer? Regular oil changes, tire rotation, and front end alignments top the list, of course. But have you ever considered that how you drive also affects the life expectancy of your vehicle?
Here are some common ways you can help lengthen the life of your car when you're behind the wheel.
Rapid Starts
Rapid acceleration not only wastes gas, but it places excess strain on the drive train. Moderate acceleration prevents overheating, helps your engine, transmission, differentials, tires, and CV joints last longer.
Long Distance Driving
Short trips can really kill a car's life span because they don't allow the engine to fully heat to operating temperatures. Take some longer drives to keep the engine at its operating tempera...
After Market Options: Adding New Car Tech to Your Used Car
Making the smart decision to buy a previously owned vehicle instead of a new one has many benefits. Chiefly among them is that used cars don't depreciate as much as new cars and trucks.
However, your new-to-you vehicle may not have every piece of technology you'd like for it to have. No worries. Adding new car tech to your ride is surprisingly affordable.
Here are a few that are now available:
Tire Pressure Monitors
Add bluetooth-enabled valve caps to your tires to continually monitor tire pressure. It will also let you know if you have a slow leak or if pressure is dropping. Data is sent wirelessly to an app on your phone.
Parking Sensors
Take the stress out of parking in a tight spot. Some of the most affordable parking sensor options are easy to install on your own. Using soun...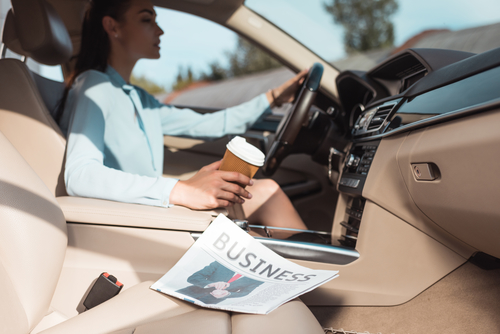 Breaking Down Used Car Financing
With the cost of new cars and trucks rising, consumers are turning more and more to pre-owned vehicles.
And that's a good thing! Today's market is strong for consumers, offering many choices with reliable and classy transportation options.
At Joe Bowman Auto Plaza, many of our pre-owned vehicles are Carfax one owners.  Some of the Carfax vehicles have the balance of the manufacturer's warranty.
Regardless, all have either 30 or 90 day warranties depending on the year and the mileage. What's more, all of our vehicles must pass a 75-point inspection to be placed on the lot for sale.
As far as is humanly possible, we make sure the vehicle is safe and that all of the features are in 100% working order. With that in mind, take a look at the five questions most used car buyers ask.
Con...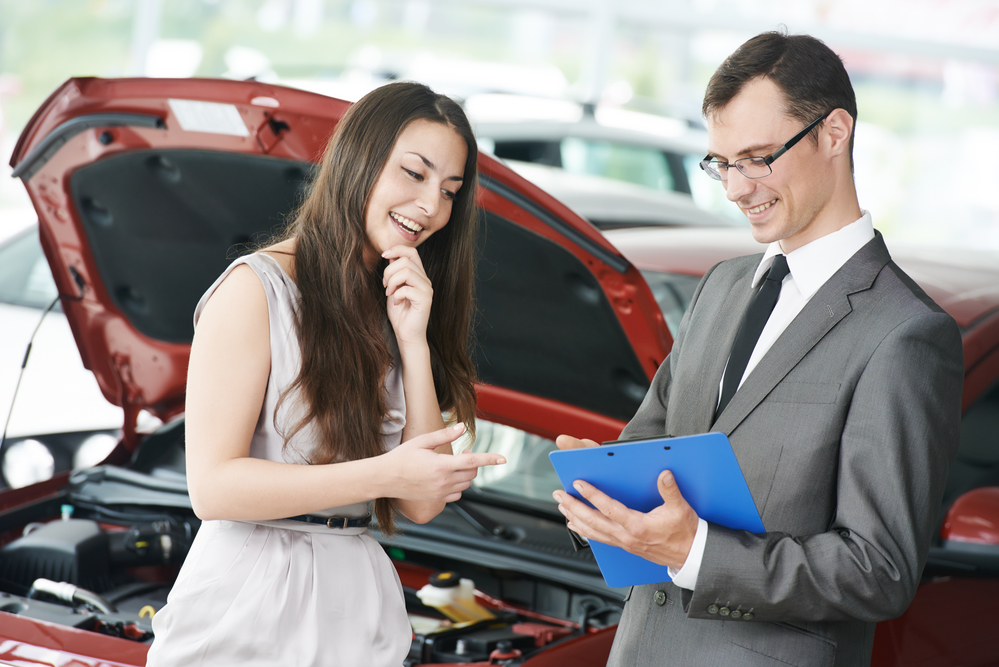 Harrisonburg Used Car Buyers: 7 Must Do Tasks After Driving It Home
So, you just got a great bargain on a preowned vehicle. Congrats! Now you want to make sure that your investment lasts and lasts. Depending on where you bought your vehicle, it may have a questionable or unknown service history.
If so, you'll want to do some additional maintenance checks to help your vehicle last and last.
Besides thoroughly inspecting the vehicle before you buy it, what kind of maintenance should you do once you drive your car or truck home? Here's what we recommend, especially if you aren't buying from Joe Bowman Auto Plaza.
Change Your Oil and Oil Filter
Unless the oil is a gold color, you'd be wise to go ahead and change it. Start fresh. Reset your oil change interval to zero and you're good to go. That way there's no second guessing. And while you're at it, chang...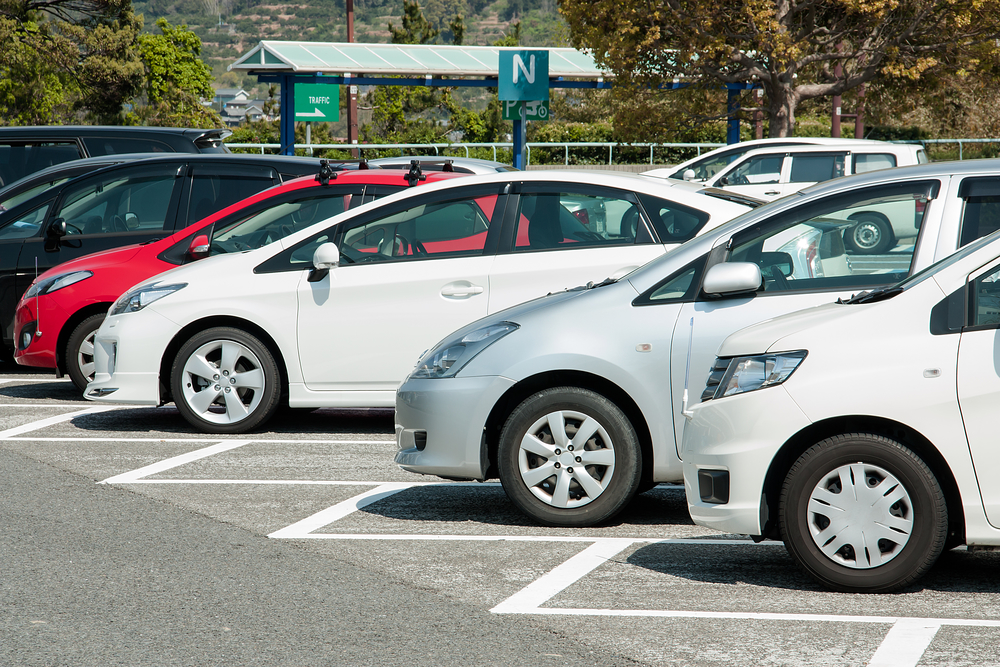 The Most Common Cause of a Tire Blowout
Tire blowouts are scary. Our Chevrolet service department has replaced blown out tires from customers' cars, and it isn't a pretty site! And, as you can imagine, it's not safe, either.
But what causes blowouts? Technically, it's the sudden failure of a tire due to wear, defect, or most commonly, under inflation. That's right. Most tire blowouts are caused by under inflation.
Tire under inflation causes the side of a tire to flex more which generates heat. It's the heat that leads to the blowout. What's important to understand is tires lose pressure over time. You can expect your tires to lose about a pound per inch every month.
PLUS, 1 pound per square inch for every 10 degree drop in temperature. Since most cars are inflated to around 45 pounds per square inch, it doesn't take long f...