New Car Buying: 7 Insider Tips to Make the Process A Breeze
Whether you
buy a new car
every few years or once in a decade, there are always a few guidelines you want to follow consistently. One of the most important new car buying points we can stress as a Harrisonburg car dealership is to be informed!
We love it when customers have done their homework and know exactly what they want. Here are our 7 tips to get you behind the wheel of your new vehicle quickly and easily.
Know What You Like and Dislike About Your Current Car or truck
You've had the vehicle for a long time so know what you want upgraded in your next car. Is it better fuel economy? More technology? Whatever it is you want, make a list!
Knowing what features you love and want to keep, as well as what you want to upgrade will guide you toward your next vehicle.
Know...
Chevy Truck Maintenance: Why Your Truck Needs Different Maintenance Than Your Car
Chevy truck lovers
are more likely to run over potholes, sail over speed bumps, and plow through deep puddles. Let's face it. You treat your truck differently than your car, and that's how it should be.
Trucks don't live pampered lives! You expect that big boy to perform, and he does. From the big-sized tires to the transmission, your truck has to work harder to compensate for all that extra weight it hauls around. That's why
Chevy truck maintenance
is so important.
Your Truck's Brakes
Even though you sit higher off the ground, your brakes don't. Action such as driving through deep water, especially when the brakes are already hot, will cool the calipers rapidly. Water destroys brake fluid causing corrosion in the brake system. And that's expensive!
What can you do to pro...
Auto Loans After Bankruptcy: Is It Possible?
Bankruptcy is devastating, and it takes time to recover. But what about buying another car? Are auto loans possible after bankruptcy?
In many cases, they are. It doesn't necessarily mean you have to wait years to be eligible for
auto financing.
However, there is a right way to go about it.
Rebuilding Your Credit
This type of card requires you to put down a deposit that's needed to open the account. Then pay off the amount each month for the next 12 months.
Once you've done that, the organization recommends moving onto an unsecured credit card.
This step helps to build a positive credit history, and that's key in determining your eligibility for an auto loan! ...
Best Auto Loan Rates: Where to Go for the Best Rates
Whether you're
buying a new or used vehicle,
looking for the best auto loan rates is a top priority. With a
typical term length
averaging 5+ years, it's no wonder a low interest rate is important to car buyers! But how do you get a good interest rate? And where's the best place to get it?
We break down the surprising options.
Bank Financing
When it comes to
auto financing,
your first thought might be to go to your bank. And that's still a good option. Banks have a long, successful history of providing auto loans to consumers.
Typically, you get a preapproval letter for a loan before going to a dealer. You can then take that letter with you to the dealer showing the amount you are authorized to buy.
This saves time when finalizing the contract. Before appr...
Auto Loan Rates: Can You Buy A Car with No Credit?
You've got a good job, you're paying your bills on time, and you've even got a nice down payment that's just waiting for a new vehicle you want to buy. So, what's missing?
A credit history.
In the world of finance, a credit history is everything. It's how car dealers and banks determine your credit risk and auto loan rates. That's why it can be difficult to buy that first car. You're not alone. Up to 100 million people in America have
no credit or very little.
The good news is the situation is temporary. You just have to work your way through it the first time and you're done. But what's the best way to do that?
We've got 5 strategies to consider to help you get you into that
new car
.
First, Check Your Credit History
Even though you may think you haven't built up a good credi...
New Car Interest Rates and Your Credit Score: How Does It Work?
Credit scores paint a financial picture of the kind of person asking for a car loan. It helps lenders to determine the likelihood that the loan will be re-paid.
Yet, most consumers don't understand that their credit score is directly tied to new car interest rates. That is, it impacts the kind of rate you can get when purchasing a new vehicle.
As with any
financial transaction
, there is documentation that is required. However, it's your credit report that's at the center of everything.
What Determines Your Credit Score?
The biggest determination of a great credit score is paying your bills on time. Thirty-five percent of your total score is determined by prompt bill paying!
Secondly, maintain a high level of available credit, BUT, only use the smallest percentage of the credit line as ...
Planning Your Trade-In with New Car Buying in Harrisonburg
So, you're ready to buy a new car and you're shopping the dealer car lots here in Harrisonburg. And you've got a trade-in.
We find customers have a lot of questions about trading in their old car when new car buying. In this post, we answer the most commonly asked questions.
How Does A Trade-In Work When Buying A New Car?
When you have a car to trade at our Harrisonburg dealership, the value of your used car is subtracted from the purchase price of the new car.
If your current vehicle still has a loan balance, the dealership takes over the loan and then pays it off. In order to do that, you'll need to bring this information with you:
• Your loan information including the account number and payoff amount
• Vehicle registration
• Your driver's license
• Proof of insurance
• Vehicle keys and any ...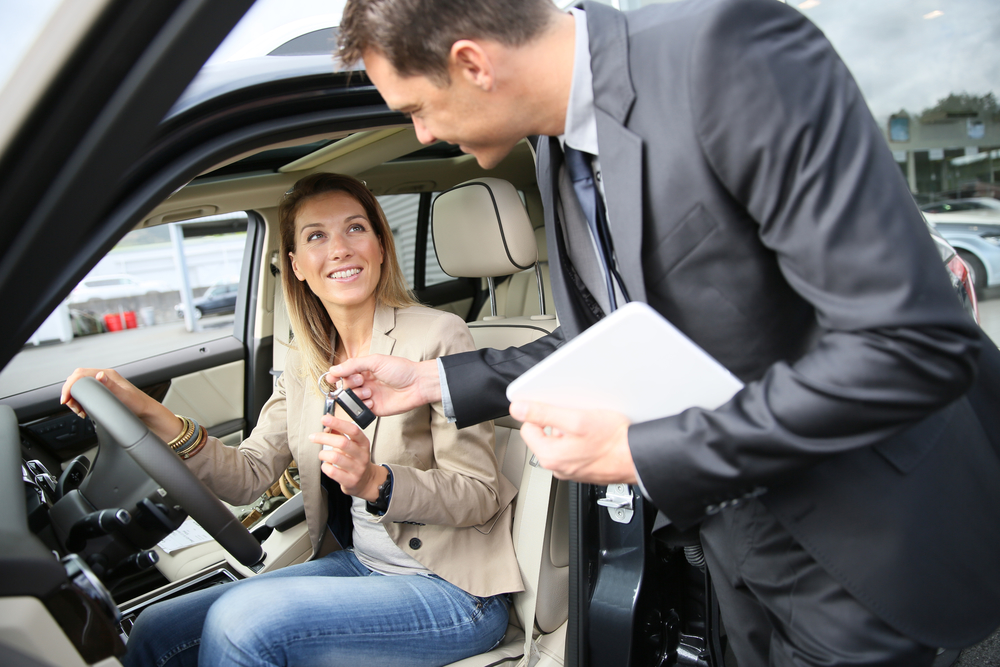 How to Buy the Right Used Car from A Harrisonburg Car Dealer
When you're searching the car lots of auto dealers in Harrisonburg, VA, for a good, used car, the task can seem overwhelming.
So many cars to choose from. Where do you start? And that's actually the right question to ask! Too often, car buyers make the big mistake of getting caught up in the buying process.
They don't buy the car that's right for their needs. Instead, they become smitten with a vehicle that in no way meets their lifestyle requirements. Worse, the vehicle may cost more money.
We find that most buyers really don't know what vehicles are available and they aren't sure what they need.
The point here is to keep a level head. We'll offer assistance by asking you questions like these:
• Will this be a family car to haul kids to a lot of events?
• Is fuel economy a priority?
• Does ...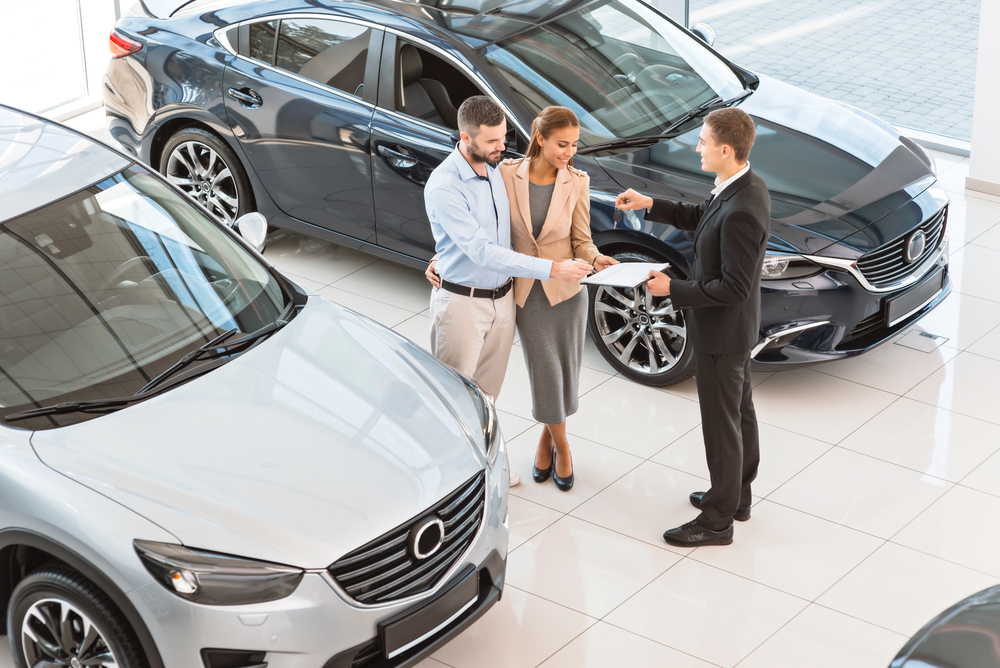 5 New Car Buying Tips to Get the Best Deal
The last question you want to ask as you drive away in your new vehicle is, "Did I really get the best deal on my new car?" To save yourself that uncertainty, it's important to educate yourself about financing and the actual car buying process.
To help you dig a little deeper into your research, we're listing 5 new car buying tips to help you get you the most value for your purchase.
Research Price Range
You might have noticed that there are two pricing terms at any dealership, invoice price and manufacturer's suggested retail price, also called MSRP.
As a reputable Harrisonburg auto dealer, Joe Bowman new cars follow those same pricing guidelines, too. Here's what that means.
Invoice pricing is how much the dealer paid the manufacturer for the vehicle. It can include destination and deliv...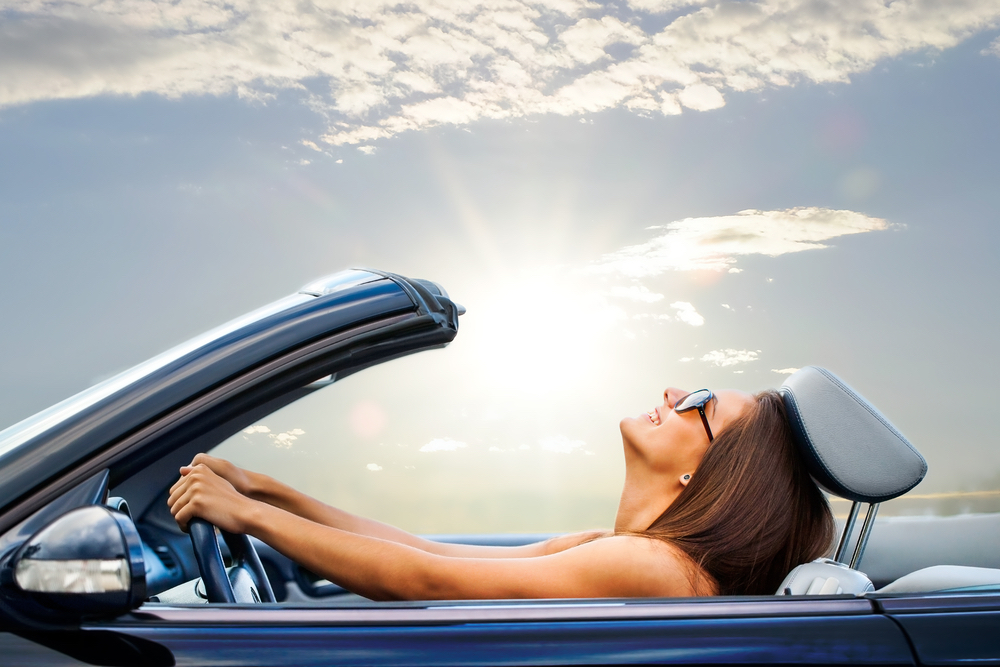 Does Changing Your Transmission Fluid Really Cause Damage?
There's a lot of urban legend around changing the transmission fluid in your vehicle. The biggest legend is if the fluid hasn't been changed in a long time, it shouldn't be because it's old.
That's not really true, but here's what IS true. If the valve body gets all gunked up with transmission fluid that's damaged, the driver could lose the ability to shift between gears.
And that's why so many people believe that changing old transmission fluid can cause it to slip. Want to avoid that whole dilemma altogether? Simply change your transmission fluid regularly and you won't have to worry about it!
So, When Should You Change Your Transmission Fluid?
Every vehicle has its own requirements. That's why following the recommendation in your owner's manual is a must. It will tell you how often the ...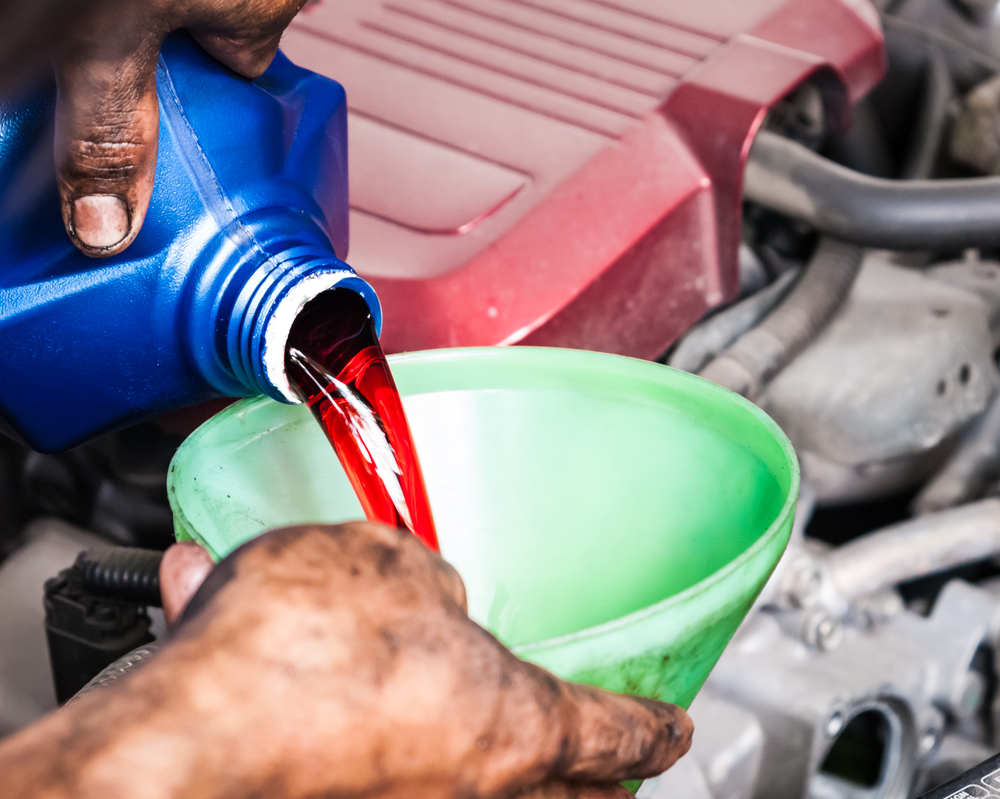 5 Ways to Keep Your Used Truck Running Forever
There's nothing like the feel of stepping inside a new or quality used truck and driving it off the lot. It's the best feeling in the world!
The good news is with proper routine truck maintenance, you can keep that good truck feeling for 100,000 miles or more.
If you love your truck as much as you love your partner and kids, then take a look at our 5 simple ways to show some truck love.
Religiously Change the Oil
We can't preach this enough. Clean oil protects and lubricates your truck's engine. Dirty engine oil causes problems.
Because it's easy for oil to become contaminated with dirt, dust, and debris, changing it regularly will help keep the engine running smoothly. Just make sure you use a quality engine oil.
Consult your owner's manual to find what's recommended. Remember, keeping yo...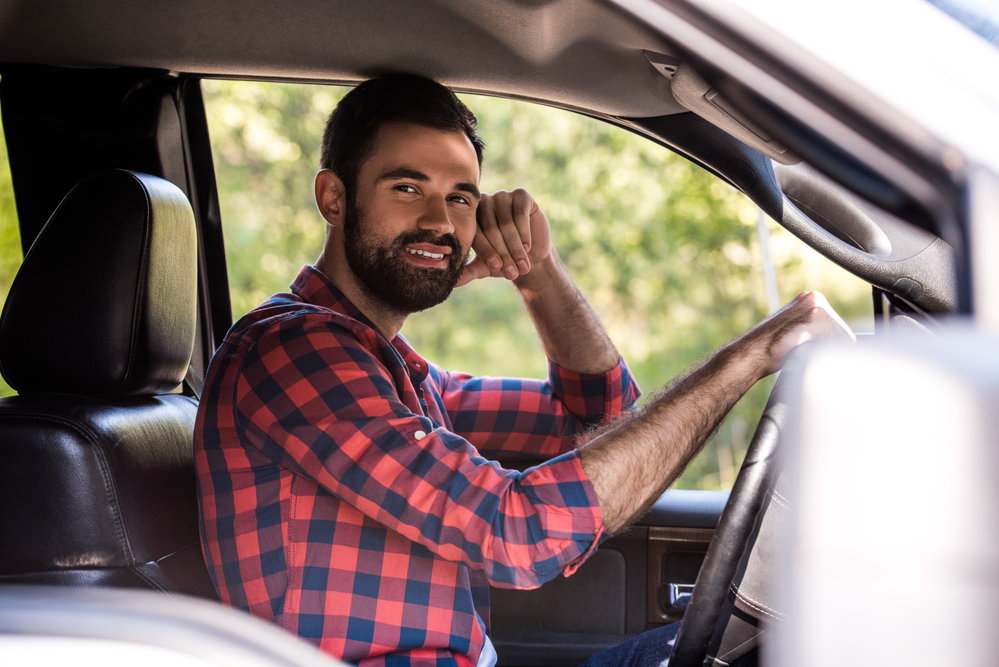 What Causes Spongy Brakes?
Brakes are a vital part of driving and controlling your vehicle. You couldn't operate a vehicle without them.
That's why mushy, spongy, or squishy brakes can cause BIG problems if you don't address them quickly! As A GM certified service department, we've learned over the years that there are generally 5 common reasons brakes malfunction. Here they are:
Old or Low Brake Fluid
Brake fluid is the key ingredient needed to bring your car to a stop. But just like brake pads, brake fluid can wear thin over time.
Can't remember the last time you had a brake service? Then it could be that old brake fluid is causing the poor brake performance. Or, you could have a possible leak causing your fluid to be low. Either way, get it checked out!
Air in Brake Lines
This is one of the most common causes of ...