How to Wash Your New Car (No, We're Not Kidding)
Do you know the #1 cause of swirl marks on autos? Is it really necessary to clay your new vehicle? Knowing the answer to these two questions puts you two giant steps ahead of everyone else who just bought a vehicle!
After all, you want to preserve the life of your new car, truck, or SUV. So, find out how to wash, polish, and care for it. We show you how.
Car Washing is the #1 Cause of Swirl Marks
It's true. The car washing procedure is the number one cause of those ghastly swirl marks! So how can you avoid them?
Avoid automatic car washes! First of all, they often use equipment that has become damaged from washing so many cars every day and not repaired or replaced.
Secondly, it's not unusual for car washes to use cheap products that can cause paint damage. Not only that, dirty cars l...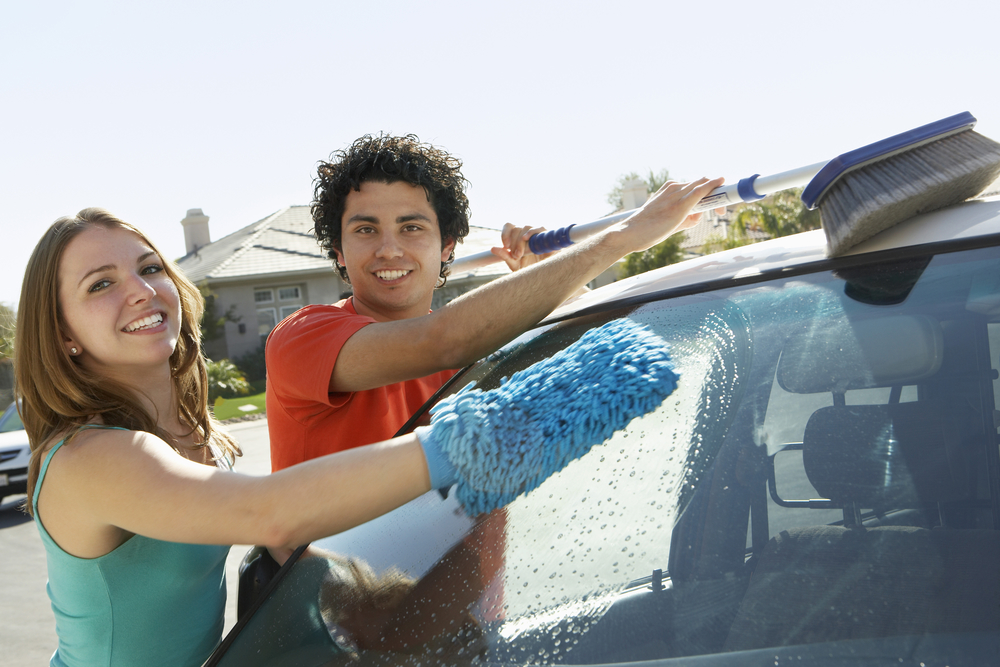 7 Summer Car Care Tips for Safe Travel
August is typically one of the hottest summer months. It's a great time to hit the beach or the cool air of the mountains.
Since your car can't sit inside air conditioning or take a swim in a pool to cool off, it's important to know how to lessen the stress of summer heat. So, what can you do to prepare your vehicle?
Besides getting your vehicle regularly serviced, we've got 7 practical tips to keep you and your car safe on the road.
Coolant System
A well-functioning coolant system is critical to its overall summer health. Check the coolant level periodically, but also, take it a step further and inspect the hoses and coolant reservoir.
You want to keep an eye out for leaks. Check the joints and connection points. Be sure to squeeze the hoses every now and then to be sure they feel firm, n...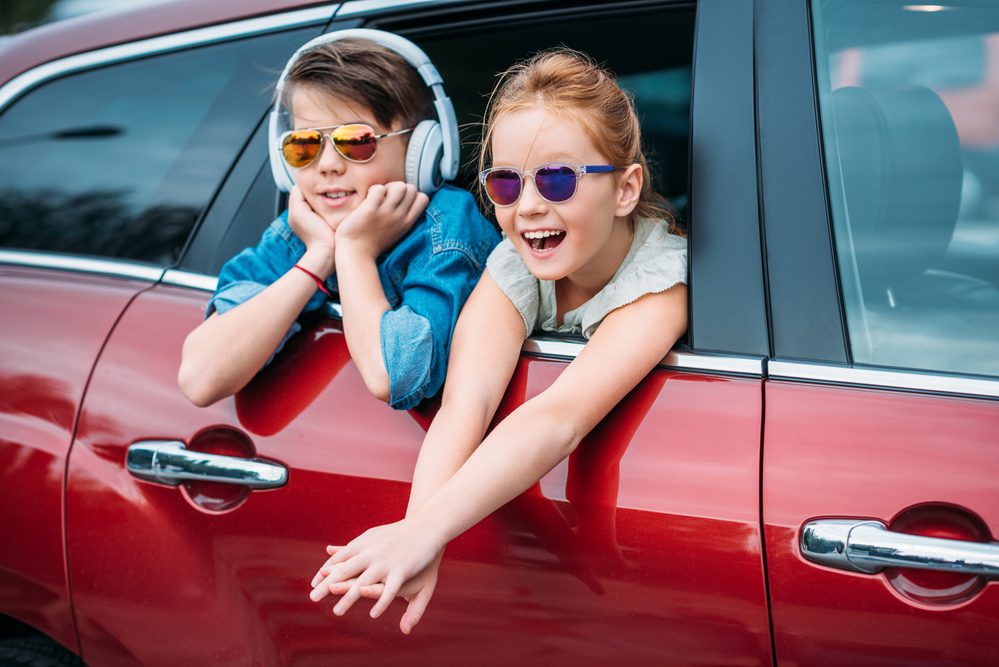 10 Beautiful Reasons to Buy a 2019 Chevrolet Equinox
Want a solid driving performance vehicle to meet the demands of your daily life? Welcome to the 2019 Chevrolet Equinox! Although the 2018 model was revamped, Chevy listened to its customers and made further alterations to the 2019 model.
So, what's new and improved? You'll find the Infotainment 3 system has a new touchscreen interface. That's a huge improvement over the last system. What's more, adaptive cruise control is now available as well as the new Lights and Brights package in the LT trim level.
That's just for starters! We've outlined 10 more beautiful reasons to buy a brand new Chevrolet Equinox.
Engine Choices
Chevy gives you three engine option choices, each of which caters to what a driver might need most. For the 1.5-L4 4-cyclinder engine, you get 170 horsepower and 203 lb-ft ...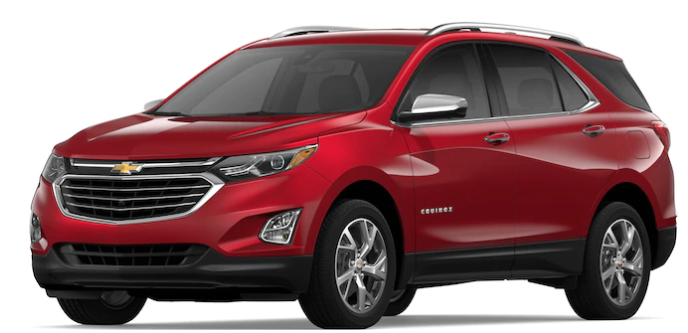 Why Buy the Chevrolet Silverado 1500 4WD
Chevrolet had made some significant changes to the Silverado 1500 4WD for 2019. Buyers now have lots of choices like four engine options as well as a turbo diesel. With powerful V-8 engines and an expansive list of towing technology availability, you'll find the Silverado is one of the most advanced pickups for trailering!
And while you get advanced utilitarian uses from the Silverado, you'll also find it rivals some luxury cars with its upgradable features. Take a look at what it offers.
Towing Capacity is Excellent
The Chevrolet Silverado 1500 4WD has a 12,000-pound towing capacity. Because of its V-8 engine, it can handle towing chores with ease. You can also equip your new Silverado with advanced trailering technology, including trailer tire pressure monitoring, trailer theft noti...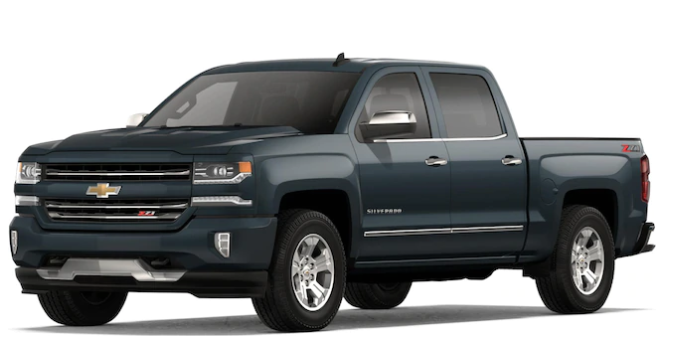 2019 Chevy Blazer: It's Back and Newly Re-Imagined!
It's been 14 years since Chevy produced a Blazer, but now it's back! And no, it's not the truck-based Blazer that was made up until 2005. Nor is it the up-to-three-row Trail Blazer that spanned the intervening years.
Nope. This Chevy Blazer ranks somewhere between the Equinox and Traverse. But the real surprise is how more substantial the vehicle feels than the Equinox. Engineers did some pretty amazing work here isolating the new Blazer from road imperfections.
• An optional 21-inch wheel base
• Steering has weight
• Body control excellent
• Corners have little wallowing
And that translates to a very comfortable ride!
Two Powertrains to Choose From
The Blazer has two powertrains to choose from. One is a 2.5 liter 4-cylinder Ecotec engine with 193 hp and 188-pounds-feet of...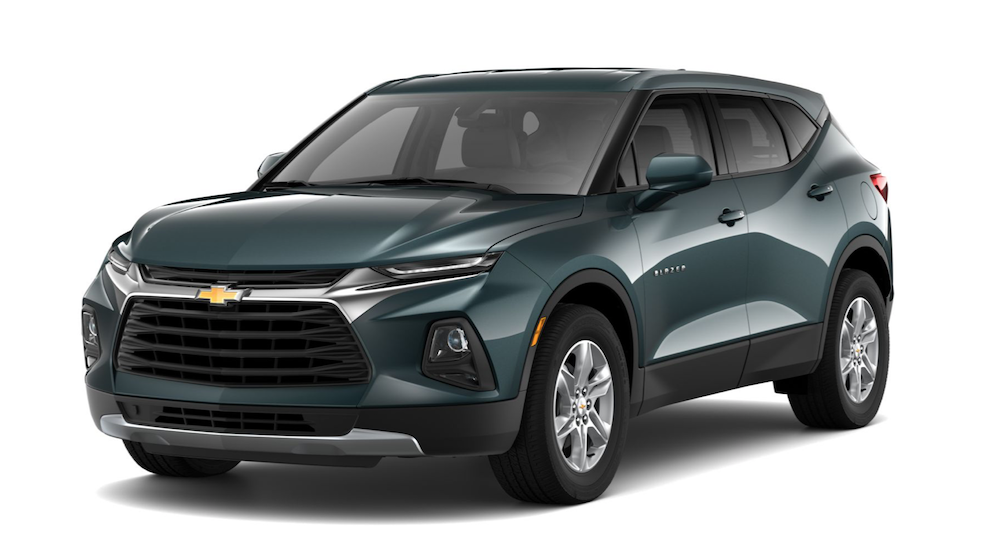 Why Buy A New Chevy: The Top 8 Reasons
When it comes to buying a new vehicle, the consumer has no shortage of choices. There are plenty of new cars and trucks on the market to buy. The first question most people want to know is, "Who's going to give me the most bang for my buck?"
Followed by, "We want a vehicle that's eco-friendly, but how much is that going to cost me?" Consumers are concerned about the environment, but they are also concerned about what sacrifices they would have to make if they want more room, more power, and better fuel economy.
These are all valid concerns. That's why we've compiled a list of some of the advantages you have as a consumer when you buy a new Chevrolet.
Well, besides looking extremely good behind the wheel in our Harrisonburg, Virginia community!
1-Awards
New Chevrolets have been aw...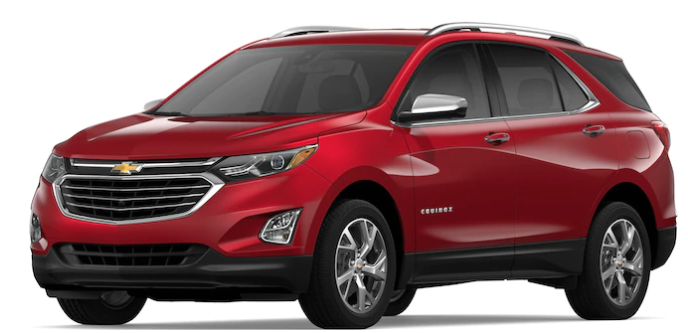 First Time Used Truck Buyers: 5 Buying Mistakes to Avoid
At first blush, you might think there isn't much difference between buying a pre-owned car and a used truck. Actually, there is!
Consider the many special uses that pickups have as well as the ever-growing number of styles and options. It's easy to get lost with all the choices. And that's the challenge, especially for first time used truck buyers!
In the excitement of buying a truck, it's easy to forget all the options available to you. And that you need to have a very good idea of what you need the truck to do.
Here are 5 questions you need to ask before buying your used truck.
How much power do you need?
If you're going to pull a 30-foot fully trailer, then you'll probably need a one-ton truck. On the other hand, if you'll carry light loads, a compact model is probably best.
How much wi...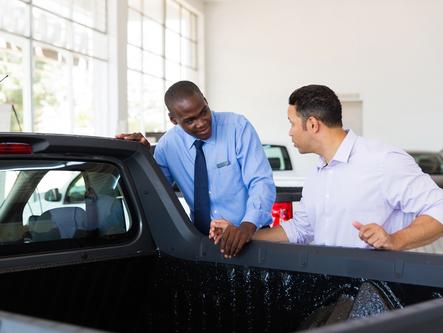 Why You Should Add A Truck Toolbox to Your Truck
If you own a truck, you need a toolbox! Whether you own a used truck or a brand new one, there are so many uses for one. Think about it.
Carrying tools in the back seat is not only annoying, but dirty tools will dirty up your truck. Throw them in the truck bed, you say? That's a possibility but you're exposing your good tools to the elements. And sadly, it's not really safe.

What's a Truck Toolbox Anyway?
Truck toolboxes are generally used to store tools. You install it in the back of your SUV or truck. Very handy, from farmers and construction workers to people who want to store hunting, fishing, and camping gear can use them.
And everyone can use a toolbox to store emergency items! Designed to fit perfectly in the bed of your truck or SUV, truck toolboxes are usually vehicle specific.
So,...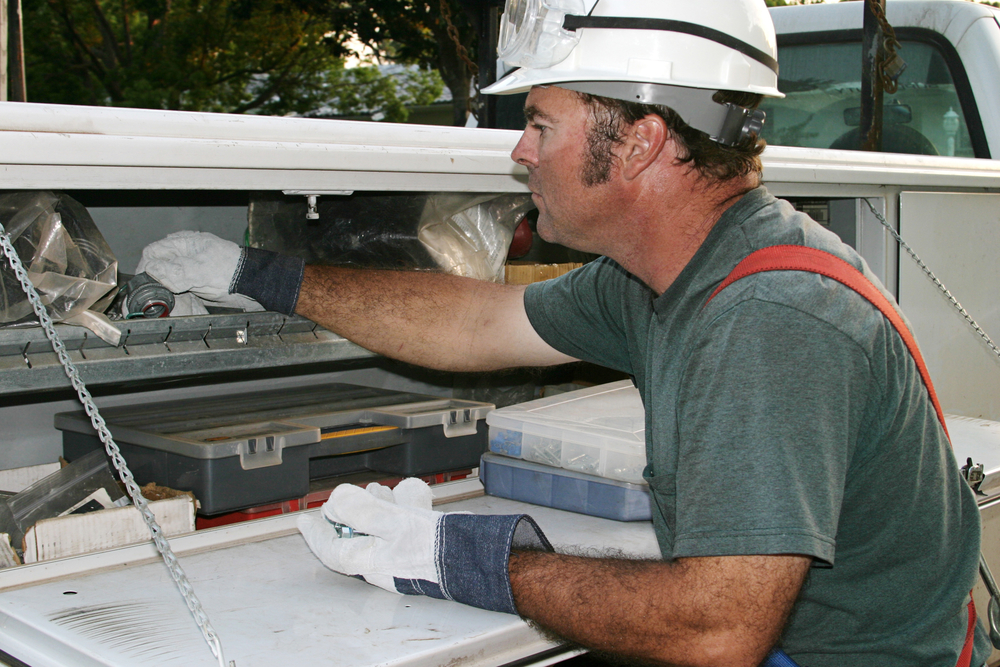 Windshield Wipers: They Don't Get No Respect (and Why They Should)
They take extremes in heat and cold, remove snow and rain, and sometimes even ice and dirt from your windshield. Plus, they may even have to operate in those hostile conditions for hours at a time.
And yet, windshield wipers are made out of thin, flexible rubber. That's not exactly the kind of material that can take such abuse for long periods of time! So, while windshield wipers are one of the hardest working parts of your car, they are also one of the least durable.
It's important to remember that when you say, "What! You mean I have to replace my wipers already?" Typically, wipers last between 6-12 months. Of course, you have to factor in weather conditions and what the blades are made of.
If you live in southern California where the climate is sunny and dry, your wiper blades should la...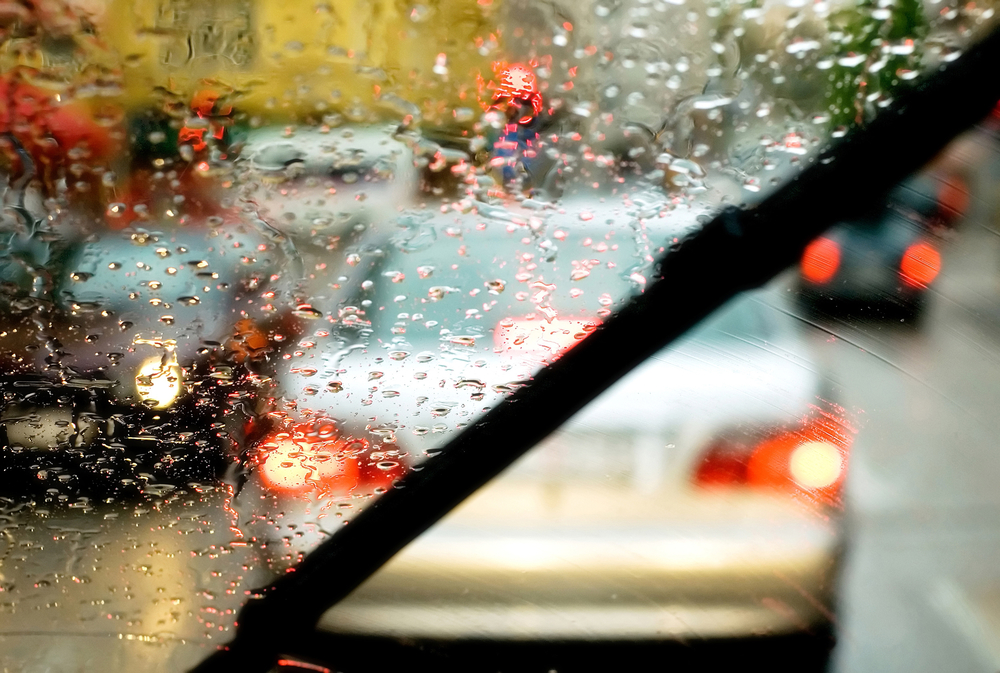 3 Common Used Truck Buying Problems (and How to Avoid Them)
It's no secret that buying a pre-owned truck is a great value these days. Not only are they a money saver, but many used trucks have limited warranties. Truck shoppers can have peace of mind about their purchase.
Here at Joe Bowman Auto Plaza, we offer exactly that for both used cars and trucks. The warranty length depends on the age and number of miles on the vehicle. Plus, every vehicle that's for sale on our lot must pass a 75-point inspection or we will not offer it for sale.
With so many used trucks for sale, you'd think pickup truck buyers would be jumping for joy. But, like every vehicle on the market, there are always certain problems you need to be watchful of.
We've outlined those truck problems here and how to avoid them.
Used as a Workhorse
Yes, trucks were made for rugged...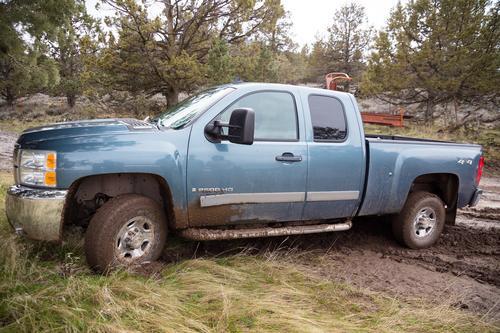 Regular Maintenance: How Often Should You Replace an Engine Air Filter
So many car parts working together to get you where you want to go comfortably! One of those parts that silently works for you is the engine air filter.
This important and unassuming essential protects your engine by catching sand and other debris. If not checked regularly, your air filter will slowly and soundlessly malfunction causing problems with your vehicle.
Symptoms of A Poorly Working Air Filter
As the filter becomes dirtier and dirtier, air flow to the engine is restricted, which adds unnecessary strain on your engine. In short, a dirty air filter makes it hard for your engine to breathe.
What's more, some dirt particles could get sucked up through the filter, scratching the cylinder walls and engine pistons. This can cause your engine to consume more oil.
Dirty air filters also c...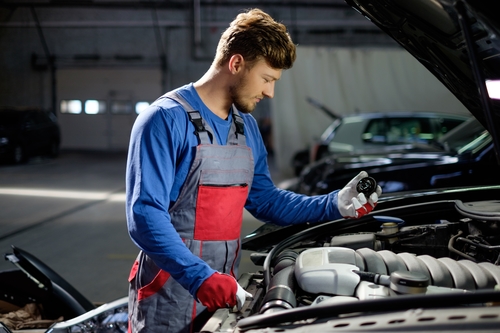 Why Getting A Regular Front End Alignment is So Important
Have you ever wondered what exactly is a front end alignment? If so, you're not alone! Our service department finds that most car owners know they need to get a front end alignment from time to time. The problem is they don't know why!
What is a Front End Alignment?
The process of a wheel alignment involves checking and adjusting the angles of the wheel relative to the vehicle's frame or body.
First, the car is placed on an alignment rack with special sensors attached to each wheel. A computer uses the sensors to measure the angles of the wheels.
Your mechanic then compares the results to the specifications required by your particular vehicle. Based on those measurements, your mechanic will correct the wheel angles accordingly.
Why Should You Get Regular Wheel Alignments?
Nothing ever stay...