Harrisonburg Chevrolet Automotive Service Center: What You May Not Know
Whether you buy a brand new Chevrolet or Cadillac or you buy a quality used vehicle from Joe Bowman Auto Plaza, here's something you may not know.
Our certified Chevrolet mechanics can service every vehicle we sell! Our mechanics are highly qualified with additional GM and Cadillac certifications, which requires that they must go through specific classes and training.
GM also updates our service team regularly on emerging issues, so they can stay ahead of the curve. So how does that help you if you've bought a used car from us?
Call it the trickle down effect, but knowledge is power. Whatever our techs learn about GM and Cadillac vehicles is very helpful in servicing all vehicles. It keeps our mechanics sharp, curious, and always searching for the right answers to mechanical challenges.
Ta...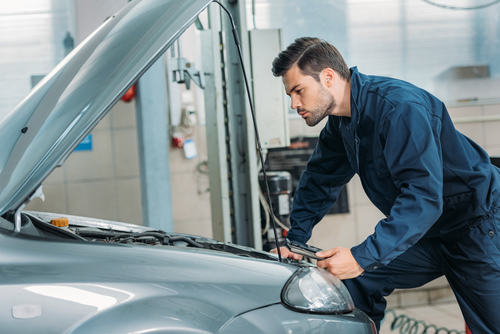 Oil Changes: Would You Believe These Are Severe Driving Conditions?
Some good advice adages die hard. In the mechanical world, one of the biggest myths is that a vehicle needs to have the oil changed every 3,000 miles.
That WAS very good advice many years ago. But even the best of advice can become antiquated.
"There was a time when the 3,000 miles was a good guideline," says Philip Reed, a senior consumer advice editor for Edmunds.com. "But it's no longer true for any car bought in the last seven or eight years." 
If your used truck or car is older than that, you might want to stick to the 3,000 mile adage. Otherwise, the advice today is to follow your owner's manual.
But there's one caveat. You must determine your daily typical driving pattern. The Filter Manufacturers Council found that only about 20% of vehicles are driven under mild or norma...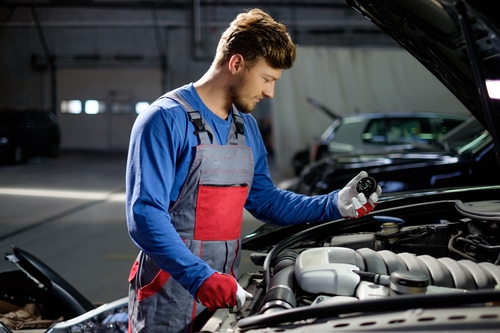 27 Reasons to Not Sweat Our Service Department
Life gets busy and it's easy to take a well-running car or truck for granted. You've got the kids after school activities, work obligations, time to schedule with your family...the list is endless.
But we'd like to make a recommendation. Put your vehicle on your to-do list for regular maintenance! Here's why. The Car Care Council did a survey and found: 
• 25% of cars had low or dirty engine oil
• 18% needed new belts
• 13% had low or contaminated brake fluid
• 16% needed new windshield wipers
• 27% had low or contaminated washer fluid
• 18% had dirty air filters
• 18% had dirty air filters
An incredible 89% of the vehicles in the survey needed at least one service or repair. Each of the above are simple checks, many you can do yourself, and they are not expensive corrections.
Regular car mainte...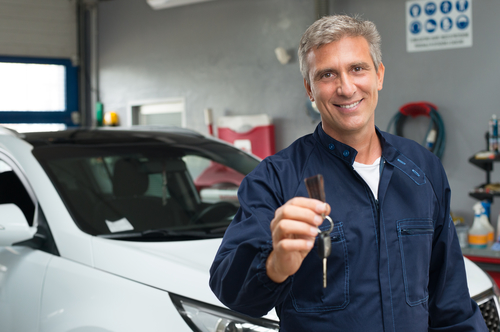 9 Pro Car Cleaning Tips That Extend the Life of Your Car
No one has to tell you that your car is an investment! That's why you want to do everything you can to protect and extend its life.
You've got to perform regular maintenance to keep your vehicle running smoothly. And if you want to keep it looking like new, you have to clean the interior and exterior.
What do the pros do? Here are 9 car care tips they swear by!
Wash Your Vehicle with the Right Suds
Don't assume that dishwashing liquid is the right cleaner for your car! Yes, it's a great degreaser for dishes, not for vehicles. Not only will it remove dirt, grease, and old wax, but it also sucks out the oils from your car's finish.
Using dishwashing liquid repeatedly will shorten the life of your car's paint job. Instead, use a cleaner formulated for washing vehicles. Check an auto parts sto...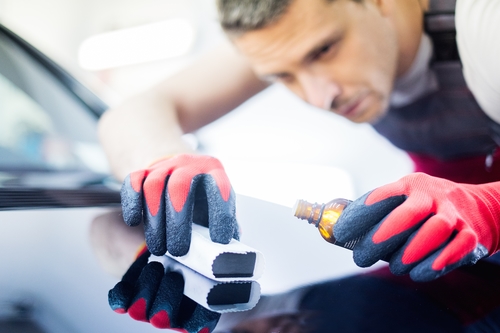 Used Car Odometer Fraud: 7 Ways to Protect Yourself from Odometer Rollback
If it looks like a duck, walks like a duck, and quacks like a duck, it should be a duck, right? Well, not always.
According to Carfax, mileage rollback, or the illegal act of changing the mileage readings on a vehicle to make it appear to have lower mileage, is one of the most frequent types of fraud in the used car selling process.
For example:
• Disconnecting or resetting the odometer
• Altering or changing the numbers
• Replacing the odometer without providing notice
Sneaky, huh? So how can you protect yourself from getting ripped off when you buy a car privately? Here are 7 ways to make a safe used car purchase.
7 Ways to Keep from Getting Ripped Off When Your Buy Privately
1. Compare Mileage Readings. The very first step to protecting yourself from odometer fraud is to compare the odome...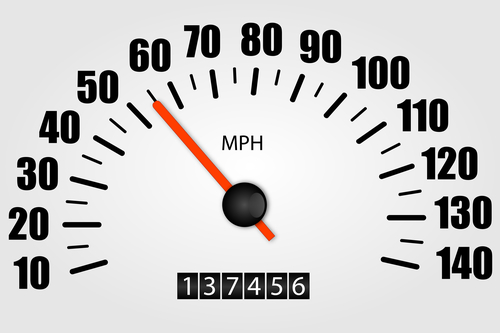 Buying A Used Car: Private Seller Or Harrisonburg Dealership?
When you're ready to buy another car and you want that car to be a quality used vehicle, you've got plenty of options.
With only about 350 new car models entering the market every year, the used car market provides thousands of choices!
The bigger question is, "Which has the better value, buying from a private seller or from an auto dealership?"
It's a great question and there are pros and cons for each. Take a look.
Buying A Pre-Owned Car from A Private Seller
When you buy a used car privately, you'll likely pay less for the vehicle. That's because dealerships in Harrisonburg have more invested.
• Car dealers must cover the cost of reconditioning the vehicle
• Must pay for advertising
• Must pay a salesperson for a commission
• Dealership must pay the administrative costs related to the purc...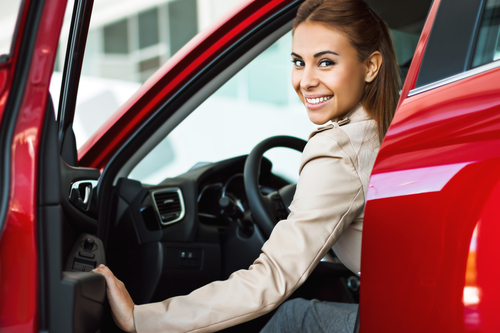 7 Great Reasons to Buy A Used Car in Harrisonburg
7 Great Reasons to Buy A Used Car in Harrisonburg
In a world where the norm is to buy new, new, new, you might wonder why anyone would choose to buy a used car, truck, or SUV.
In fact, the Harrisonburg used car market is huge! From private sellers to auto dealers with used car lots, there's no shortage of pre-owned vehicles to choose from.
But why buy pre-owned when a new car comes with a standard manufacturer's one-year warranty? And they have all those bells and whistles!
Here's Who Buys Used Cars and Why
For parents with a teen, buying a high mileage vehicle makes sense. There's no sense buying a brand new Grand Am or Chevy Silverado 1500 truck! That's money wasted. A quality used car with high mileage is the smart way to go.
If you're just starting out, renting an apartment, or saving ...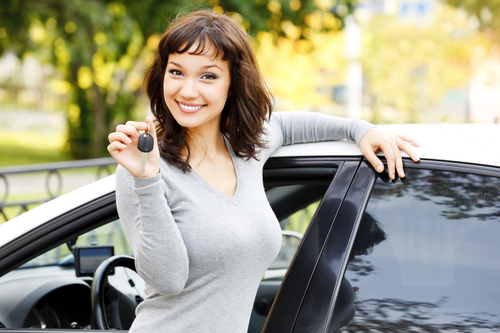 Bad Credit Auto Financing: How to Buy A Car with Poor Credit

If your credit history is "bumpy" or you're recovering from a bad credit, you've no doubt seen ads like the one below.
"Bad credit? No Credit? No Problem!"
And it's true. You can buy a vehicle is your credit history has been rocky. The problem with these types of Harrisonburg auto loans is the interest rate. They're outrageous.
And that's the problem. High interest rate car loans make it difficult to build any equity, much less recover from a poor credit rating. Plus, some bad credit specialists will saddle you with a loan that's designed to fail, resulting in repossession of the vehicle.
Why? For the disreputable dealer, repos are a significant source of income.
Getting A Decent Car Loan When You Have A Bad Credit History
The first step in getting a good auto loan is to know your credit s...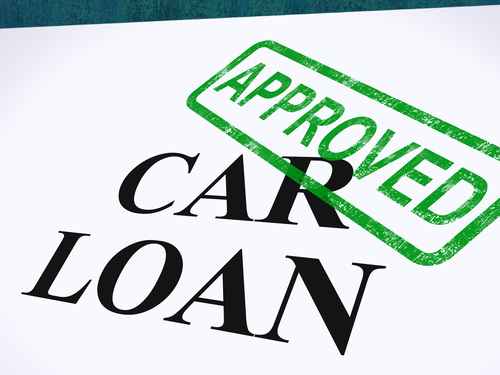 3 Harrisonburg Auto Dealership Myths That Just Aren't True
Where do Harrisonburg VA residents go to buy the majority of their vehicles? A Harrisonburg auto dealership. As true as that statement is, there are still a lot of myths about buying a vehicle from a dealership.
We thought we'd tackle the three biggest dealership myths right here!
Myth #1: Go to an auto dealership on holidays and rainy days.
The widely held perception is that the best time to buy a vehicle from a dealer is on holidays and rainy days. The belief is that those are lighter days for the dealership, so the sales rep will be more motivated to sell.
That can be true, but other buyers are having that same thought! That's why holidays and rainy days are actually busy days.
The best time to buy varies according to the dealership and the city, but generally speaking, here are th...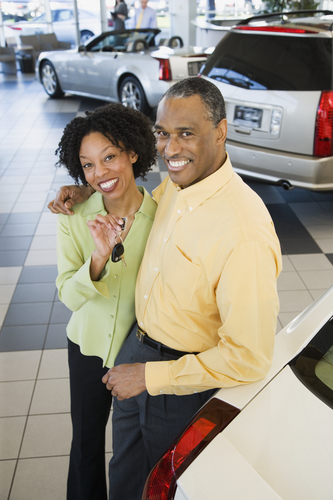 Harrisonburg Easy Auto Financing: How Dealership Vehicle Financing Excels
Harrisonburg Easy Auto Financing: How Dealership Vehicle Financing Excels
Save Time and Money with our Harrisonburg Auto Financing
Buying a brand new car or a quality preowned car is an exciting time! Who doesn't love upgrading their vehicle to one with new bells and whistles?
As with any new large purchase, financing is a necessary part of the process. That's why you want to make sure you're getting the best financing rates and terms possible.
And that's the very reason why your Chevrolet Harrisonburg dealership financing excels! Not only do we save you time in getting your loan processed, but we also save you money on interest rates.
Surprised? Read on to learn why our dealer financing beats local bank financing.
Auto Finance Lending: How We Streamline the Process
If you're buy...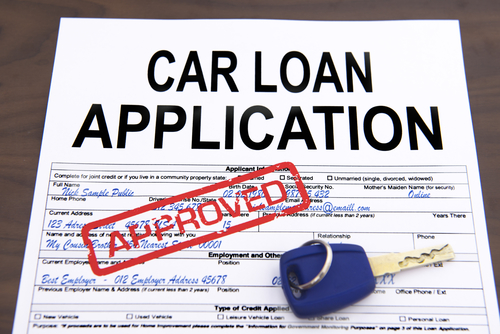 Harrisonburg Car Financing: Why You Should Let Your Dealer Arrange Financing
If you're thinking of buying a new or quality pre-owned car, you'll want the best auto financing terms available.
That's why you should consider letting Joe Bowman Auto Plaza in Harrisonburg, VA, arrange your vehicle financing.
Whether you have spotless credit, credits with "bumps," or you're in the process of repairing a bad credit history, we can offer you some of the best car financing rates in the area.
Because Joe Bowman Auto Plaza has been in business for 60+ years, we have an excellent reputation with local lenders, and with the community at-large. Additionally, we have a large network of lending institutions we work with.
If we can't find a competitive rate for you locally, we'll find it elsewhere!
Auto Financing Starts Online
Today, you don't have to come into the dealership to be...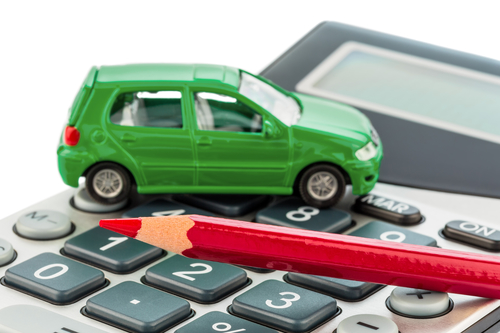 5 Top Chevy Muscle Cars of All Time: Little Known Facts
You wouldn't dare call these classics "used cars," now would you? These wild and rare Chevy muscle cars are revered and with good reason.
Here's our list of the top 5 best Chevy muscle cars of all time.
1984 Chevy Corvette
Sleek, elegant, and sporty. That's a hard combination to beat. Chevy's third generation sports car, the Corvette, had a very long run, 1968-1982!
When General Motors launched the C4 Corvette, it was wildly speculated that the company would use a mid-engine chassis like an Italian vehicle, or maybe a rotary engine like the Mazda.
Turns out, the next Corvette wasn't at all radical. It still used the small block Chevy V-8 to drive the rear wheels.
Although the horsepower was meager at 205, Chevy later switched to a new tuned port fuel-injection system. Horsepower and perfor...