5 Top Chevy Muscle Cars of All Time: Little Known Facts
You wouldn't dare call these classics "used cars," now would you? These wild and rare Chevy muscle cars are revered and with good reason.
Here's our list of the top 5 best Chevy muscle cars of all time.
1984 Chevy Corvette
Sleek, elegant, and sporty. That's a hard combination to beat. Chevy's third generation sports car, the Corvette, had a very long run, 1968-1982!
When General Motors launched the C4 Corvette, it was wildly speculated that the company would use a mid-engine chassis like an Italian vehicle, or maybe a rotary engine like the Mazda.
Turns out, the next Corvette wasn't at all radical. It still used the small block Chevy V-8 to drive the rear wheels.
Although the horsepower was meager at 205, Chevy later switched to a new tuned port fuel-injection system. Horsepower and perfor...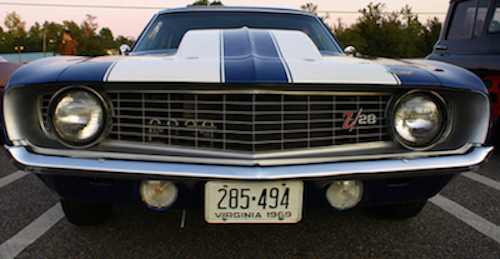 The Great Internet Used Car Buying Myth
There's no doubt about it. There are plenty of used cars online that you can buy. And, you can even get a great bargain on some of them.
While consumers are spending more time online hunting down the perfect vehicle, it's easy to think that the best place to buy your next used truck or car is on the internet.
After all, shopping online is easy and convenient. You can do it from your desk at work or at home in your pj's. What's more, internet car shopping allows you to browse comfortably without any sales pressure.
But the web is not the end all and be all for buying a vehicle.
How to Use the Net to Buy Your Next Used Car or Truck
The internet is a starting point in the car buying process. It's the place to go to do your research, check reviews, and make inquiries.
But when you're ready to ...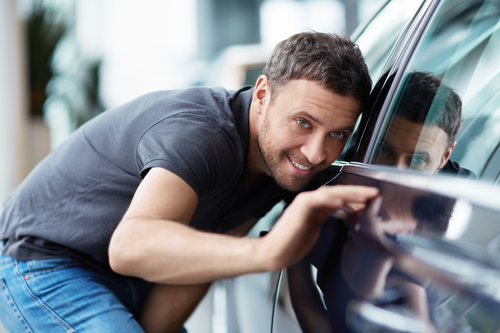 7 Cardinal Rules That Keep Your Used Chevy Truck Running Forever
Own a Chevrolet used truck? Then you already know they are almost indestructible.
Almost.
Chevy builds tough trucks, but it takes some tough truck love to make them last almost forever. The key to your Chevy's long life is maintenance, of course.
But what do these "never say die" trucks need to go the distance? The old saying that you get out what you put in is definitely true here.
That's why these 7 diehard rules are a must for keeping your used Chevy truck running into the next millennium.
1. Oil Maintenance
Never, ever miss an oil change. Ever! Used trucks will often need more frequent oil changes than a new one. So, make sure you check your truck's oil levels once a week, preferably before you start driving.
You may find that every now and then you'll need to add a little oil to keep ...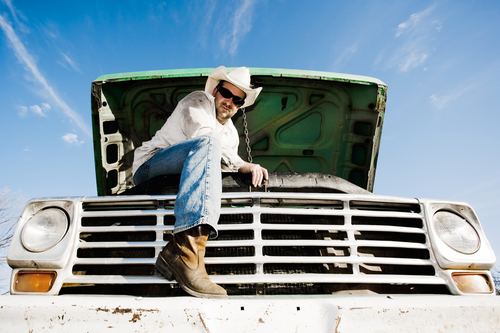 7 Top Reasons for Buying an SUV in Harrisonburg
The world of SUV's has gotten very interesting in the last few years. These traditionally rugged vehicles have become more car-like with increased safety features, technologies, and luxury features that were once only found on cars.
Add to that a comfortable ride that sits its passengers up higher and you have part of the equation for the increase in demand.
Here in Harrisonburg, VA, SUV's are loved by both families and singles alike, each for different reasons.
At Joe Bowman Auto Plaza, we've found that there are generally seven top reasons buyers choose an SUV over a truck or even a sedan. And it all has to do with lifestyle.
1. Passenger Seating
If you've got a family, seating capacity is a big reason to choose an SUV. Generally, SUV's accommodate seven quite comfortably. If you bu...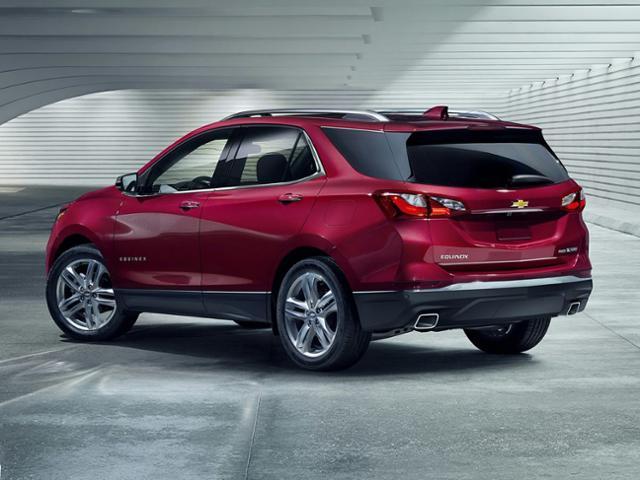 3 Big Reasons to Buy A Used Truck Instead of a New One
It's no secret that trucks are in big demand today. And that trend shows no sign of slowing down.
So why are trucks so popular? That answer is easy. Trucks have come a long way, baby! Gone are the days of jarring rides, uncomfortable seats, and bare bones gadgets to enjoy.
Today's trucks, including used trucks, are safer, have more comfort features, and softer rides. Plus, trucks now have additional cab seating, a big trend over the last decade.
However, with larger interiors, truck beds have become shorter. The standard 8-foot bed has given way to crew cabs like the Chevrolet Silverado 1500. Its bed is 5' 8," the shortest bed available, but truck buyers don't seem to mind.
With all these modern conveniences, you might ask why should you buy a used truck? We've got three reasons that ...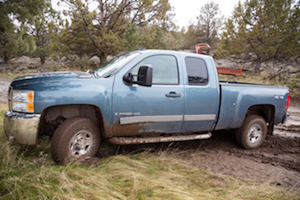 When Does It Make Sense to Lease A Car?
Buying a new car is a big purchase, one you can enjoy for years. But for some, it may make more sense to lease rather than buy.
There are advantages and disadvantages to both decisions. To understand whether leasing is a good fit for you, consider these 5 factors.
5 Factors to Consider for Leasing A Car
Monthly Cash Flow-When you lease a car, you'll often have lower monthly payments as compared to financing a car with the same terms.
Why? With leasing, you're paying for the depreciation during the three-year lease, not the whole cost of the vehicle.
So, if you need to have more monthly cash flow, leasing may be right for you.
Down payment and Initial Fees-Most leasing agreements have low down payments. Sometimes, however, you can get the dealer to wave the down payment.
You'll also pay les...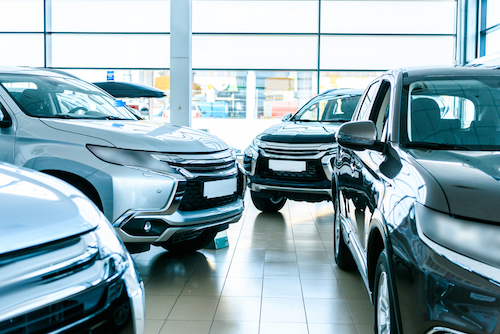 5 Surprise Benefits of Buying A Pre-Owned Car
Purchases such as buying furniture, homes, even vacations, have very little wiggle room when it comes to negotiating the price. The price is the price!
That's not the case when buying a pre-owned car. Not only is a used car a great investment because you save more money, the consumer usually has negotiating power.
But did you know that there are five more surprise benefits to buying a pre-owned car?
Lower depreciation, Lower Price Tag-It's no secret that a new car loses its value the minute it's driven off the lot. The reason is simple. Once the vehicle is purchased, it's now considered to be used.
A buyer will not pay full price for a vehicle that has been titled to someone else. A pre-owned car, on the other hand, has already lost its new car value through depreciation.
Think about it. I...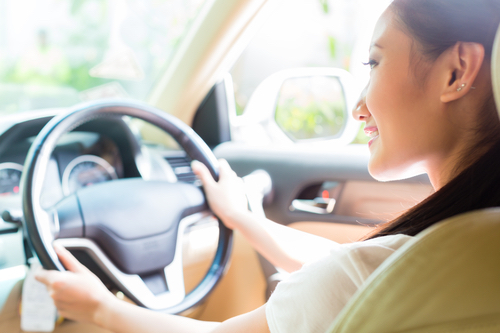 Harrisonburg Auto Financing: Should You Pay Cash for A New Car?
It's a hotly debated issue between consumers and financial gurus, is it better to pay cash for a new or used car?
Or should you consider a Harrisonburg auto loan financing option? The short answer to both is, it depends.
Basically, there are 3 ways to buy a new or used car:
--Pay cash
--Finance the vehicle
--A blend of the first two
That's why getting the "best deal" on a new vehicle really comes down to your finances, your monthly budget, and your future plans.
There are plenty of vehicles to buy up and down the Harrisonburg Motor Mile! So, let's take a look at the advantages and disadvantages of each method for getting into that new vehicle.
No Auto Loan Financing: Paying Cash for Your Car
By far, paying cash is the preferred method for most people when buying a new vehicle, although it's ...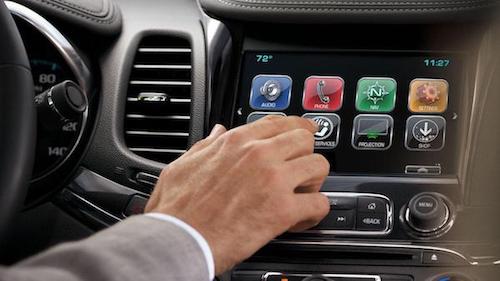 5 Practical Reasons to Buy A Pre-Owned Car
While buying a new car is nice, here at our Harrisonburg VA dealership, we see many practical reasons why a lot of people choose to buy a pre-owned car. Some of those reasons may surprise you!
Lower Depreciation-As soon as you buy a new vehicle, it loses value when it hits the highway. Smaller cars lose approximately $7400 in the first year of ownership, according to Edmunds.com. Luxury cars also lose more value initially because there's more money to lose.
Used cars and trucks, even if they are just a few years old, tend to hold their value longer over time. And there are certain brands of vehicles that tend to retain their value longer, which makes them an even smarter buy. 
To avoid that immediate loss of depreciation, preowned car buyers choose a vehicle that's between 1-3 years old.
P...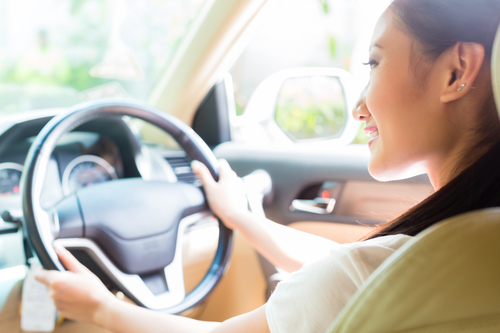 Used Car Buying: 5 Telltale Signs of Vehicles to Avoid
It probably comes as no surprise that consumers are holding on to their cars longer. A lot longer, as in 11.6 years. Here at our Harrisonburg VA dealership, we see this a lot.
That's why it's important to carefully rule out the clunkers so that you can get a quality used car, especially if you choose to buy a car privately.
If you choose to buy a pre-owned car, truck, or SUV from Joe Bowman Auto Plaza, rest assured that each vehicle must pass a 75-point checklist to be eligible for sale.
Further, each vehicle, depending on the mileage, comes with a 30/60/90 day warranty.
For private used car buying, take a look at the 5 telltale signs of vehicles you should avoid.
5 Signs You Should Walk Away from Buying A Particular Used Vehicle
You love it. It's perfect for your lifestyle, but is it wort...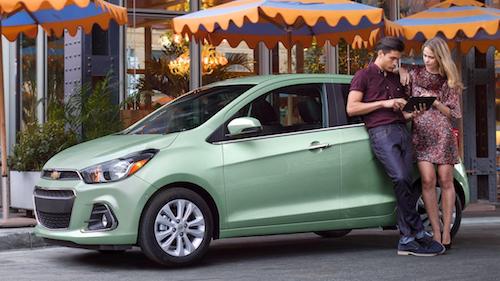 Auto Safety: Crumple Zone Technology
Auto safety has come a long way! Some of the first automobile designs were rigid and resistant during an accident.
That meant the vehicle did not sustain as much damage, but the occupants did. The force from a collision was usually fatal.
While the problem was well known in the auto industry, a solution had yet to present itself. That is, until 1953, when a Mercedes-Benz engineer, Bela Barenyi, who had studied the problem for a long time, came up with an idea.
He invented the "Ponton" or three-box body for Mercedes, the model series W120, a pre-cursor to the crumple zone technology.
It wasn't until 1967, though, that the Mercedes Heckflosse, or Fintail, featured the first crumple zone technology, which included a safety cage and a trunk that was almost 50% bigger.
The Science Behind Crumpl...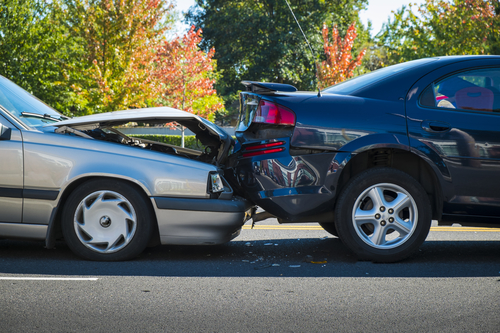 5 Solid Money Reasons To Buy A New Truck
While used trucks can offer a tremendous value to the new owner, saving thousands of dollars in upfront costs, sometimes it makes sense to buy a new truck.
For consumers, there are 5 reasons to buy a new truck from Joe Bowman Auto Plaza:
• Gas mileage
• Technology
• Safety
• Better warranty
• Peace of mind
Each of these benefits offers a substantial savings over the life of the truck. And while a new vehicle does depreciate quickly, with regularly scheduled maintenance, the savings in gas mileage, warranty, and technology can make up for the difference in the long run.
New trucks also offer many new safety driving features that you won't find on older vehicles. For example, 40% of US drivers want blind spot detection and prevention. In fact, it's one of their most...